Seoul Warns China After Military Plane Skirts South Korean Air Space
Move Raises Risk of 'Accidental Conflict', South Korea Claims
Independent UK, 28 Feb 2018.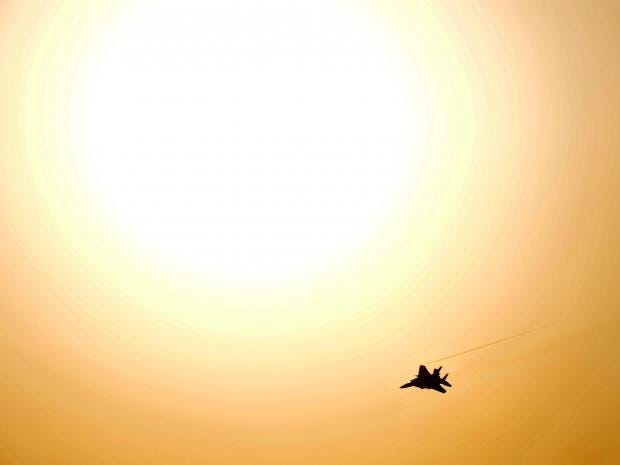 South Korean fighter jets were scrambled to monitor the aircaft KIM JAE-HWAN/AFP/Getty Images
...
Seoul claims a Chinese aircraft has skirted South Korean airspace, prompting it to issue a warning to Beijing.
The plane flew close to South Korean territory for more than four hours without first giving notice, raising the risk of an "accidental conflict", Seoul said.
South Korean armed forces described the activity as "unusual" and said they scrambled 10 planes, including F-15k and KF-16 fighter jets, to monitor the aircraft's activity.
But China said the move was part of a "routine exercise", according to South Korean agency Yonhap, which first reported the incident.
The Chinese jet entered South Korea's air defence identification zone shortly after 9.30am on Tuesday and flew within 56km of Ulleung Island in the East Sea.
"Our military warned it to stop the act of raising tensions that can trigger an accidental conflict through the South Korea-China [military] hotline and [pilot's] radio communication," Yonhap reported South Korea's Joint Chiefs of Staff (JCS) as saying.
It left the zone just after 2pm. A JCS official told reporters they thought the jet was a reconnaissance plane.
Diplomatic relations between South Korea and China have been strained over Seoul's decision to host a US Terminal High Altitude Area Defence missile defence system.
Seoul has responded to the growing threat posed by North Korea by enhancing military cooperation with the US and its allies.