Join Date: Feb 2011
Posts: 42,840
Thanks: 27,072
Thanked 14,279 Times in 10,092 Posts
'NO Irish NO Coloureds' HERO ROY HACKET DIES
---
Bristol Bus Boycott Organiser Roy Hackett Dies Aged 93

'NO Gypsies, NO Dogs, NO Irish NO Coloureds'

Civil rights campaigner Roy Hackett, described as a "humble freedom fighter", has died at the age of 93.
BBC News 5 AUG 2022.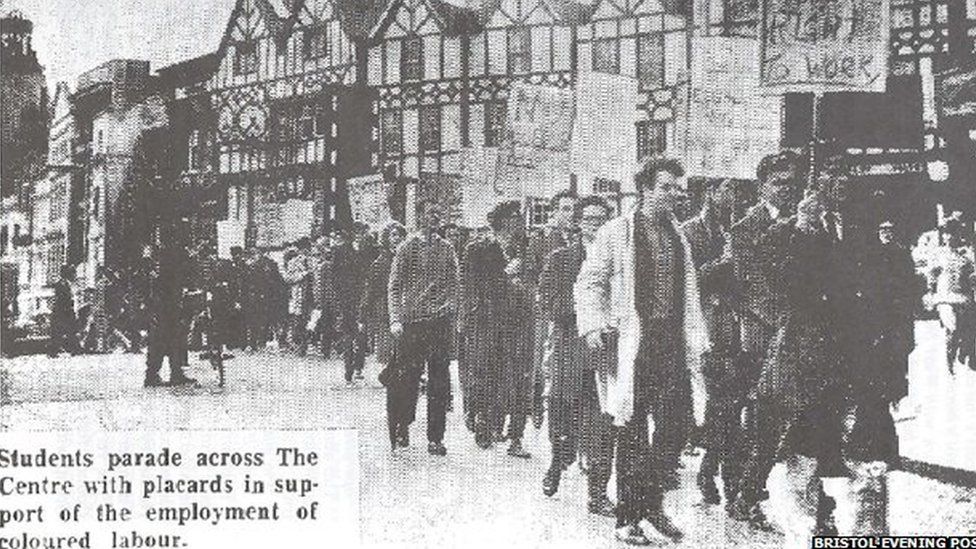 Bristol boycott march

Mr Hackett was honoured with an OBE for his part in the bus boycott
Mr Hackett was one of the organisers of the Bristol Bus Boycott, a successful campaign to overturn a ban by Bristol Omnibus Company on employing black and Asian drivers and conductors.

He once said: "I lived in many places before I came to Bristol, and I never had racism as tough as back then."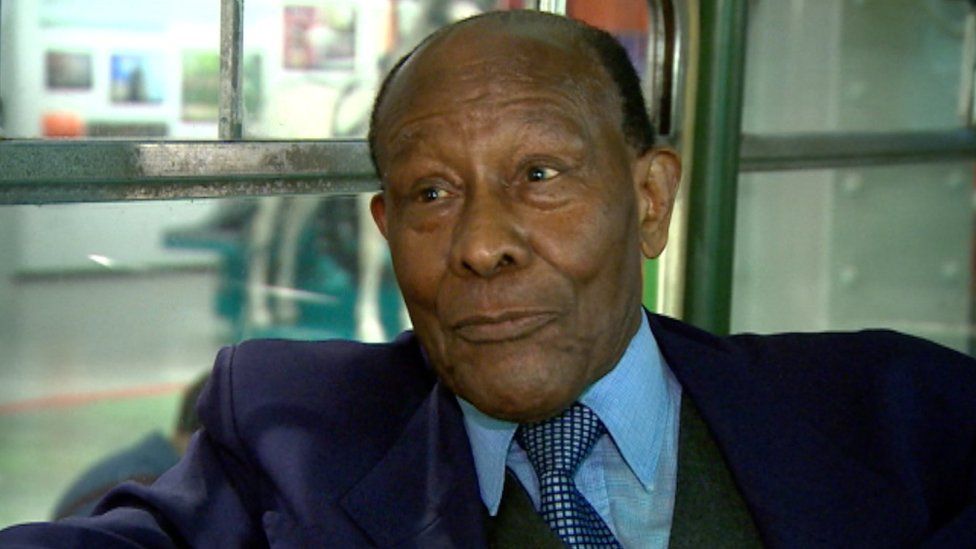 Born in Jamaica, he was appointed an MBE in 2020.

Mr Hackett, who was the co-founder of the Commonwealth Coordinated Committee which set up the St Paul's Carnival in 1968, leaves behind three children.

LaToyah McAllister-Jones, executive director of the St Paul's Carnival, said: "Rest In Power, Mr Roy Hackett.

"You have inspired so many, your service and dedication to your community lives on through us all."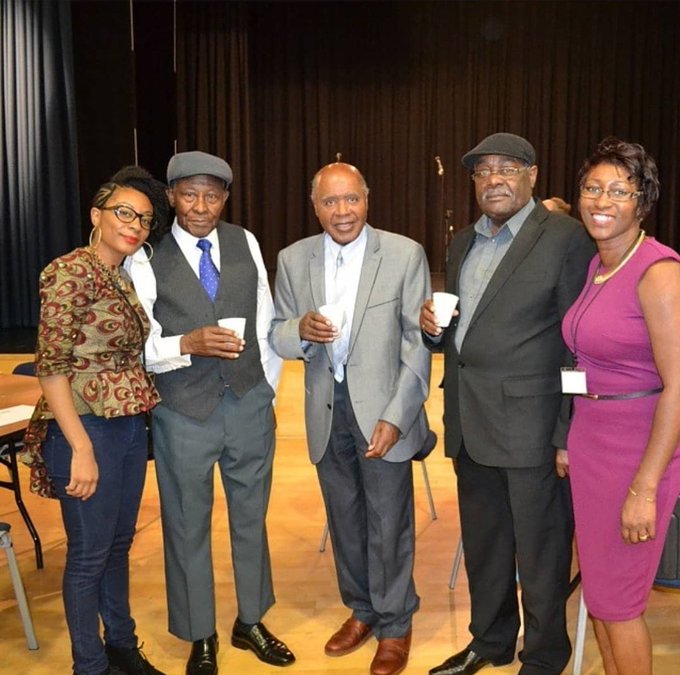 Bristol West Labour MP Thangam Debbonaire said: "It was an honour to know him.

"He was an inspiration to so many and taught us all so much about standing up for justice and equality.

"I will miss his warm smile, quick wit and charm, as well as his deep and lasting commitment to the people of Bristol and to ending racism."

Many others in the Bristol community have expressed their condolences, including teacher and author, Aisha Thomas.

In 1963, it was entirely legal for British companies to discriminate against someone because of the colour of their skin.

Mr Hackett joined forces with campaigners Paul Stephenson, Owen Henry and Guy Bailey to begin the boycott that year.

Deputy mayor of Bristol, Asher Craig, said: "The transition of Mr Hackett has hit many of us really hard.

"A humble, principled, freedom fighter - Bristol Bus Boycott, St Paul's Carnival, Bristol West Indian Parents & Friends Association, Bristol Race Equality Council - his legacy will live on."

Roy Hackett in front of his mural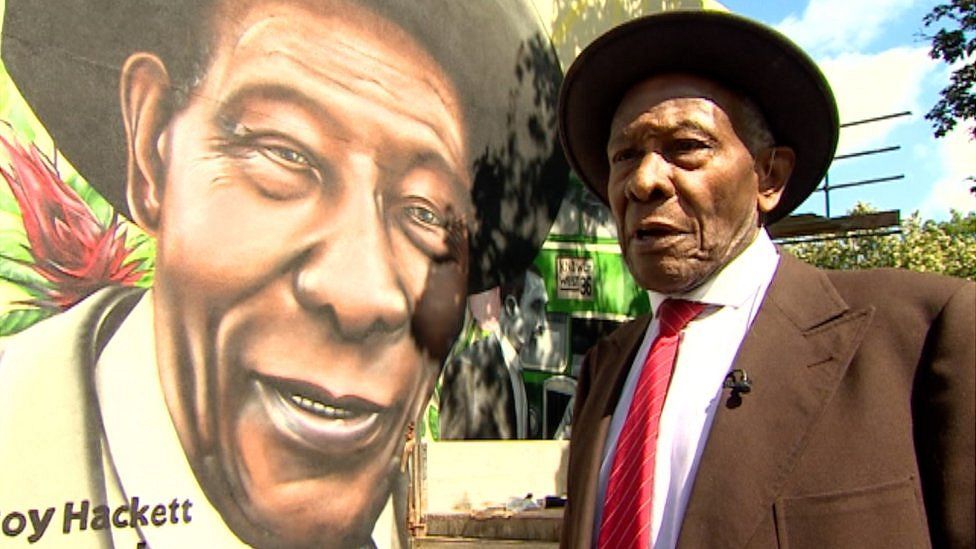 The bus protests saw the company change its policies and helped pave the way for the Race Relations Acts of 1965 and 1968
Mr Bailey applied for a job at the bus company, and was denied because of his skin colour.

The subsequent protests saw the company change its policies and helped pave the way for the Race Relations Acts of 1965 and 1968.

'A True Trailblazer'

By reporter Shana Rose

Roy Hackett was a civil rights and community hero, a true trailblazer who overcame adversity and racism at a time when it was rife.

Famous for organising the Bristol Bus Boycott, which caught national attention, he was part of the first boycott of its kind in Britain.

Mr Hackett founded and led many causes such as the West Indian Parents' and Friends' Association, which was the springboard for countless initiatives including the now renowned St Paul's Carnival.

He has described his early years in the UK as a "dog's life", but turned it into a legacy.

Mr Hackett was a self-proclaimed "born activist" and was an inspiration to many, with his work still continuing to create change within the city.


Bristol Lord Mayor, Paula O'Rourke, also paid tribute, saying: "So very sad to hear Bristol civil rights legend Roy Hackett, organiser of the Bristol bus boycott 1963 and founder of St Paul's Carnival has passed away.

"My thoughts are with Roy's family and friends at this difficult time."

George Ferguson, former Mayor of Bristol, also reached out on Twitter.


In a previous interview with BBC Ideas, Mr Hackett said: "It [Bristol] was hard for us to find a place to live, it was hard for a black man to find a job."

"I walked down Ashley Road looking for housing and found one house which didn't have a card on it to one that said 'no gypsies, no dogs, no Irish and no coloureds'.

"The lady opened the door, saw me, and without saying a word, just slammed the door. It was a struggle, people were blatantly racist."