European Tour:

Rory McIlroy Plans Busy Early 2016 in Quest for No. 1 by Masters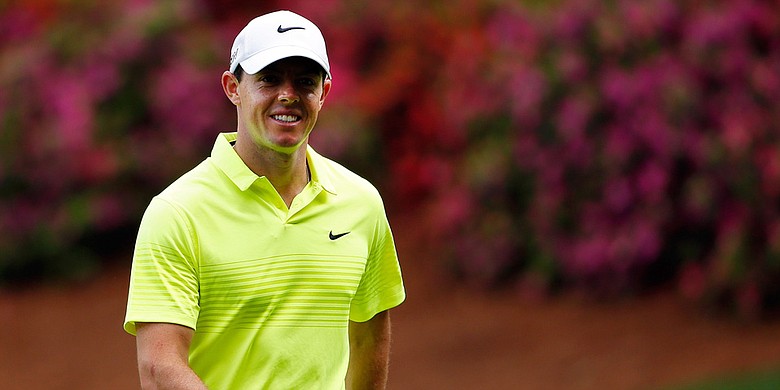 Golf Week/BBC, 21 Dec 2015
Rory McIlroy has already told us he's motivated for 2016 after seeing Jordan Spieth and Jason Day overtake him in the rankings this year.

But his motivation for the Masters appears to be even higher.
The 26-year-old chatted with BBC Sport this week, and was quite blunt about where and when he would want to return to his lost World No. 1 spot.
"If I can get off to a good start next year, I can get back to number one going into the Masters," McIlroy told the BBC.
McIlroy, the current World No. 3, famously collapsed in the final round of the 2011 Masters after holding a four-shot 54-hole lead. While the Northern Irishman has earned four major championships since, he has not captured a green jacket – and that void is preventing him from the career grand slam.
Once considered the most suitable course to McIlroy's game, Augusta National has instead tortured the 26-year-old. Of course 2011 comes to mind, but in the three subsequent years, an untimely (and head-scratching) round of 77 or worse has pushed McIlroy from any hopes of contention.
He got closer in 2015 with a T-4 at the Masters, but that wasn't good enough. McIlroy really wants that win at Augusta, and he's changing up his early season itinerary in 2016 to boost his odds.
McIlroy told BBC Sport that he will play two more events pre-Augusta in 2016 than he did this past year, which would mean upping that total from five to seven. (The WGC-Dell Match Play moving from May to March tacks on a pre-Augusta event already, and McIlroy said he would add on the Northern Trust Open as well.)
Considering it will be a global schedule, too, in that time, the first few months of the year will be a busy time for McIlroy. But it appears he will do as much as possible to secure that career grand slam at the Masters in 2016.
"I need to feel I'm right in the middle of the season at Augusta," McIlroy told the BBC. "Over the last couple of years, I've played pretty well at Augusta but I've got off to a little bit of a slow start each time. Whether that was because I was a little bit under-golfed, that definitely won't be the case in 2016."
END


Rory McIlroy > Net Worth: $90 Million:

Source of Wealth Golfing, Endorsements
Birth Place Holywood, County Down, Northern Ireland
Height 5' 10" (1.78 m)
Marital Status Single
Full Name Rory McIlroy
Nationality United Kingdom (North Ireland)
EARNINGS 2013 > 2015

Earnings 2015 $48.3 Million

Sponsorship 2015

Endorsement earnings in 2015 according to Forbes = $32,000,000

Salary 2015

Estimated winnings and salary from 2014 through 2015 according to Forbes = $16,300,000


Earnings 2014 $24.3 Million

PGA Tour earnings = $313,000

Salary 2014

Salary and winnings as of June 2014 according to Forbes = $4,300,000

Sponsorship 2014

Endorsement earnings as of June 2014 according to Forbes = $20,000,000


Earnings 2013 = $29.6 Million

Sponsorship Jun. 2013

Endorsements (Oakley, Nike, Bose, Santandar) = $16,000,000

Salary Jan. 2013

Salary and Winnings = $13,600,000

Contract 2013

Nike Deal (He reportedly signed a 5-year contract which would earn him $10-$15 million a year) = $50,000,000

.