Rihanna Tapes Floyd Mayweather's Mouth Shut at 2015 BET Awards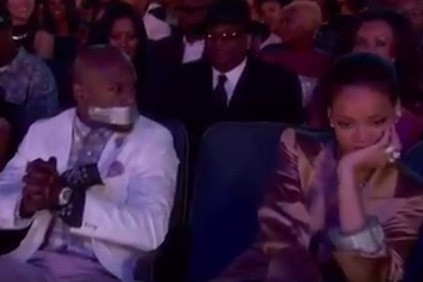 Rihanna duct taped Floyd Mayweather at BET Awards.
That's how you keep Floyd Mayweather Jr. quiet: Tape his mouth shut.
Rihanna came up with the novel idea to silence Money May at the 2015 BET Awards in a spot during the ceremony.....
Manny Pacquiao couldn't do it. Oscar De La Hoya couldn't do it. Canelo Alvarez couldn't do it.
But none of them brought tape.....