Celia Barquin Arozamena: 22-year-old Female Golf Star Found 'Assaulted and Murdered' on Course in Iowa

Iowa State Female Athlete of the Year was Hailed by University as One of Most Accomplished Players in Its History
Independent UK, 19 Sep 2018.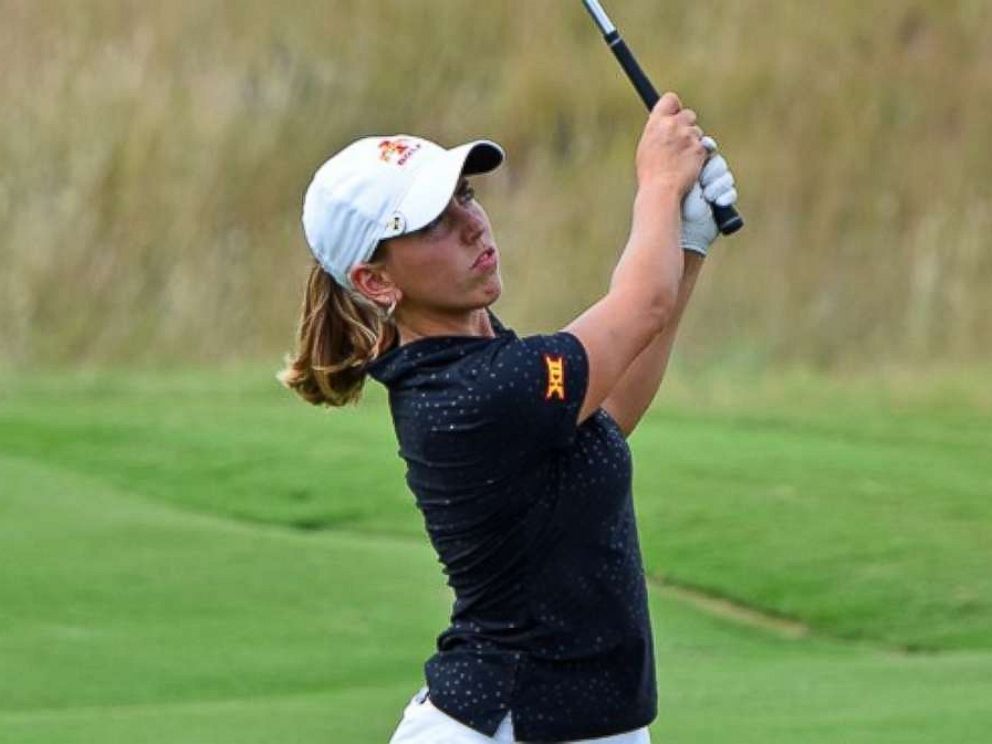 Celia Barquin Arozamena, 22, was found dead on a golf course in Ames, Iowa, on Monday, Sept. 17, 2018. A man has been arrested and charged with the murder
Story County Attorney Jessica Reynolds described the killing as "a random act of violence" during a brief court hearing for Richards Tuesday morning.
A man has been charged with murder after the body of a 22-year-old female golf star ranked among the top players in the US was found on a course in Iowa.
Police were called to Coldwater Golf Links in Ames after players coming round the course found an abandoned bag lying apparently discarded on the ground.
The body of Celia Barquin Arozamena was then discovered "some distance" from the bag, detectives later said in a statement.
After carrying out examinations they concluded Ms Barquin Arozamena was assaulted before she died.
Twenty-two-year-old Collin Daniel Richards, of no fixed abode, has been charged with first-degree murder.
Iowa State University said Ms Barquin Arozamena had been due to finish her civil engineering degree this term.
Originally from Puente San Miguel in Spain, she became the 2018 Big 12 champion and Iowa State Female Athlete of the Year, and was hailed by the university as one of the most accomplished players in its history.
Ranked at 69 nationally by Golfweek, she was only the third ISU women's golfer to compete in the US Women's Open Championship.
She ended her university golfing career with a fourth-straight NCAA Regional appearance and earned All-Big 12 Team honours for the third time — only the second player in ISU history to do so.
In a statement, Iowa state president Wendy Wintersteen said she was "deeply saddened to learn of the tragic death" of Ms Arozamena and described her as an "acclaimed golfer with a bright future".
Head women's golf coach Christie Martens said that Ms Arozamena was "loved by all her teammates and friends" and was an "outstanding representative of our school."
"We will never forget her competitive drive to be the best and her passion for life," Ms Martens said.