In One Year Rob Cross Went From Winning £7 in a Pub to Bagging £400,000 by Beating Legend Phil Taylor in World Championship
Picture is shared of Rob Cross splitting £14 prize with team-mate a year ago

Former electrician has made staggering strides, claiming PDC crown 7-2

He beat 16-time world champion Phil Taylor and never truly looked in trouble

Cross went from a measly £7 win to a haul of £400,000 for World Championship
BBC, 2 JAN 2018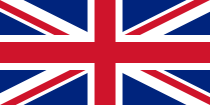 The former electrician bagged £400,000 for winning the PDC World Championship
Rob Cross has risen to stratospheric heights from winning a measly £7 in a pub darts competition to bringing home £400,000 for beating Phil Taylor in the PDC World Championship final.
The former electrician dominated 'The Power' 7-2 and a picture shared on Twitter showed just how far the 27-year-old has come in such a short space of time.
It showed Cross holding up an envelope with his team-mate for the evening and their winnings total was scribbled on the front.
This picture was shared on Twitter showing Rob Cross bringing home £7 a year ago
...
The sum was £14 to be split between the pair and Adam Stephenson, who shared the image, added a caption.
It read: 'Crazy what Rob Cross has just achieved, here's him winning 7 pound each in the pair's with my brother a year ago.
Now has just beaten Phil Taylor in the world championship and won 400.000 pounds in prize money. Simply incredible.'
Now Cross is champion of the world and has a bright future stretching out in front of him.
Cross is still only 27-years-old so has a huge future ahead of him in the darts world
To announce himself on the biggest stage against Taylor, who dominated the sport for so many years, has now shot him to a new level of prominence.
Previous World Champion >16-time winner, Phil Taylor



The Stoke veteran,
Phil Taylor,
was effusive in his praise after losing: 'I tried my best but he was like me 25 years ago, he was relentless and didn't stop putting me under pressure.
'He's dedicated, he's listened, learned and the players next year have got a big problem.'
Cross showed respect to the legendary figure, saying: 'I feel great but it's Phil's last year and it's about him departing. That's why I let him lift the trophy.
'It was my dream to play him 15 years ago and now I have. I was actually born in 1990 when he won his first title.'
Cross has risen remarkably quickly in a short space of time and lifted the trophy on Monday
...

This time last year, the champion was sitting on a sofa watching Michael van Gerwen win the title at Alexandra Palace
The 27-year-old former electrician raced to a 7-2 victory to cap a remarkable debut season as a professional in the sport