UK Queen Toasts China's Xi at Lavish State Banquet
LONDON (AP) 21 October — Updated news of Chinese President Xi Jinping's state visit to Britain.
All times local:


Britain's Queen Elizabeth II sits in a carriage with Chinese President Xi Jinping, right, as they travel through Horse Guards Parade, in London


Chinese President Xi Jinping, arrives at Buckingham Palace, in Princess Diana's 'GOLDEN COACH'. during the official ceremonial welcome for the Chinese State Visit, in London, Tuesday, 20 Oct. 2015.
People wearing I love China t-shirts in London, pose for a photograph as they wait to see Chinese President Xi Jinping and his wife Peng Liyuan pass by in a carriage ride along the Mall to Buckingham Palace in London, Tuesday, Oct. 20, 2015
Chinese President Xi Jinping is escorted as he inspects a guard of honour during the official welcome ceremony at Horse Guards Parade in London between Britain and China


China's President Xi Jinping addresses members of parliament and peers in Parliament's Royal Gallery, Tuesday, Oct. 20, 2015, in London, England. Britain and China toasted a "golden age" of relations, with a state visit





HM The Queen and the Duke of Edinburgh pose for an official photograph with the President of The People's Republic of China, Mr Xi Jinping, accompanied by Madame Peng Liyuan



Many Months of hard work/planning by UK Security in preparation for the Chinese President's visit

+ The tedious hard work by Buckingham Palace Staff for a State Banquet




Quote:

"The US feel they can't compete with history like this"



Over 100 candles in silver-gilt candelabra, many from King George IV's reign, are lit before guests arrival for the State Banquet for China's President;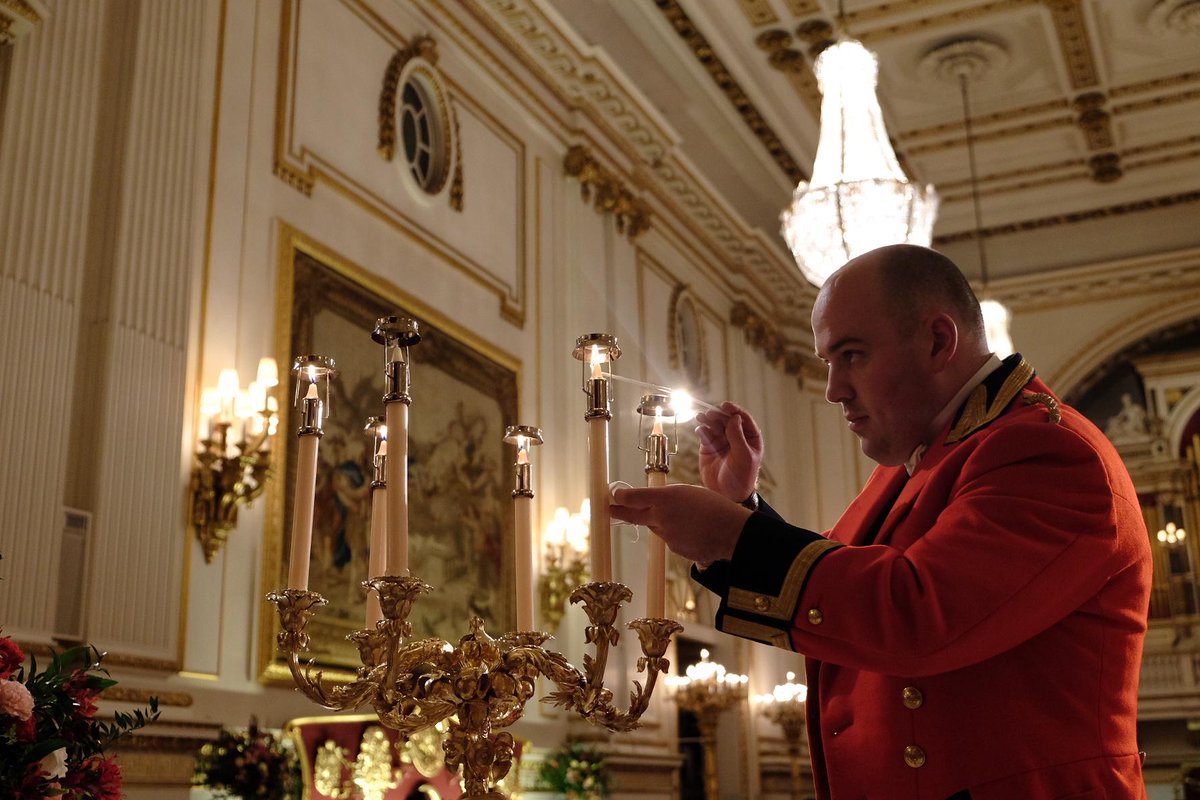 Guests begin to arrive ahead of the state banquet



UPDATE;
Chinese President Xi Says Wants China-British Ties to Reach New Levels
Updated: 6pm GMT, 21 October 2015
LONDON, 21 Oct (Reuters)
-
China's President Xi Jinping, on the second full-day of a state visit to Britain, said on Wednesday he wanted to build a global strategic partnership with London and deepen relations between the two countries.
"I'm making this state visit to the UK to build on past achievements ... and take China-UK ties to a new level," he told reporters at a news conference with British Prime Minister David Cameron in London.
The two countries have signed a number of deals on business,,,including a multi-billion dollar agreement to finance nuclear power stations in Britain. & other business deals,

> which may affect the US's future dealings with China.



The recent meeting
President Xi
had in the US, did not result in such a productive result for the US
...


RELATED:

Wall Street Stocks Drop ; UK/China Business Deals
.