Updated 7:51 AM EDT, Thu March 21, 2013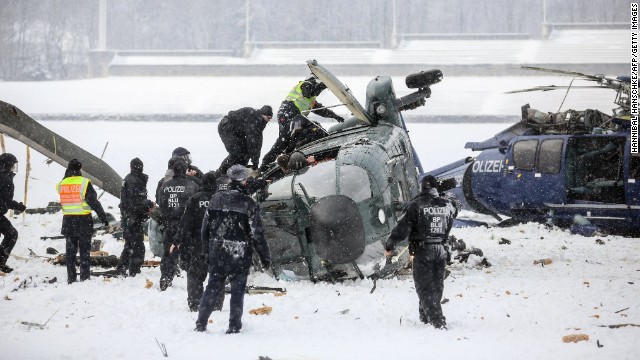 Two police helicopters crashed near the Olympic stadium in Berlin after a training exercise Thursday.
Berlin (CNN)
-- A helicopter pilot died after two police helicopters crashed at Berlin's Olympic Stadium in Germany on Thursday, police said.
Two other people were severely injured and several others moderately or slightly injured.
Rotors of the two helicopters apparently hit each other as they were landing, federal police spokesman Meik Gauer said.
The cause of the crash, which happened about 10:15 a.m. (5:15 a.m. ET), is not yet known, police said.
__________________
Rock Out With DreamTeamDownloads1-The Best Place To Be For Downloads.
You Can Help the site If You Donate, Please Click Here:
DONATE
Thank You For Your Support & Membership To DTD1.