'Get out! Get out!' California Wildfire Evacuees Tell of Terror as Blaze Grew

The Guardian UK, 30 July 2018.
The Carr fire has devastated Redding and its surrounds. Those who fled and lived describe scenes of terrible panic and loss
Lea Flanagan did not realize the seriousness of the situation until Thursday, when she went to her local grocery story. She found utter panic.
"At that point I realized the fire had turned into our fire," she said. "We could see the smoke just piling up behind our house. It was enormous and glowing red. We heard a big boom; it shook the house like a canon. Then the power went out." She and her family gathered what they could and drove into the night, looking for a shelter that would accept both them and their pets.
Sunday was Flanagan's fourth night on a cot on the grass behind the Shasta College gymnasium in Redding, California. Her cot sat under a tentlike shade structure. A few folding camping chairs and tables, an industrial garbage can; she called this collection her "house".
"This is my uncle and son's room," she said, motioning to a large cot strewn with construction paper and toy trucks. The "laundry room" was a bag of dirty clothes next to those toys, the "living room" a folding table stacked with books. In an effort to maintain normalcy, she called her son to clean up the "living room". He was flying a homemade paper airplane nearby.
Flanagan's "house" was one of several outside the gymnasium. Inside, some 100 cots lined the polished floor under the Shasta Knights scoreboard. Nearby, volunteers gave out protective masks, granola bars, coloring books and water. The Salvation Army provided meals.
Altogether, as northern California's Carr fire raged into its seventh day, the shelter hosted an estimated 570 evacuees.
The fire was 17% contained by Sunday night. But it had grown to almost 100,000 acres, killed six people and destroyed or damaged 802 homes. Evacuation notices continued to arrive as flames advanced in mountainous areas west of Redding, even as firefighters made progress controlling flames nearer to the city and began to prepare to allow residents back into their neighborhoods.
"We're doing two things at once: evacuating and fighting, as well as recovering and repopulating," said Jonathan Cox, battalion chief at Cal Fire. "We're running the full gamut, which is obviously complicated."
A firefighter walks along a containment line in front of an advancing wildfire Saturday, July 28, 2018, in Redding, Calif. (AP Photo/Marcio Jose Sanchez)
...
'Grandpa, Come and Get Me!' Man Describes Final Conversation with Wife and Two Great-Grandchildren as California Wildfire Closed in - Before The Line Went Silent and All Three Were Killed
Melody Bledsoe, 70, and her great-grandchildren, Emily, 4, and James, 5, perished in Carr fire on Thursday
Melody's husband, Ed, was on the phone with the family as the flames closed in, in Redding, California
Ed was stopped from entering home and said James begged him to come and get them and said he loved him
Wildfire has so far has claimed eight lives; it was 17 per cent contained as of Sunday night
At least 657 homes were destroyed and another 145 damaged, with fire having consumed 149 square miles
AP. 30 July 2018
....
Nothing left: Ed Bledsoe (left and right) sobs while talking about his wife and two great-grandchildren, who were killed by the Carr fire in Northern California on Thursday
The last thing Ed Bledsoe heard from his family trapped in their home by California's deadly Carr Fire last week was his five-year-old great-grandson begging him to come get them and saying that he loved him.
Bledsoe, who left the house to go to the doctor last Thursday, was standing just down the road from his home in Redding as a wall of flames closed in on it, but he said police stopped him from going inside.
All he could do was stay on the phone with his wife, 70-year-old Melody Bledsoe, and their two great-grandkids, four-year-old Emily and five-year-old James, until their lives were snuffed out by the raging inferno.
'He just kept saying, "Grandpa, come and get me,"' Bledsoe said, referring to his great-grandson. '"The fire's coming in the back door. C'mon Grandpa."'
Little Emily told her great-grandfather that she loved him, as did his wife and James, who kept begging his grandpa to rescue them.
Melody Bledsoe, 70, died in the California wildfire


Melody and Ed's 2 great-grandchildren James Roberts, 5, and Emily Roberts, 4, also died in the California wildfire >>>

....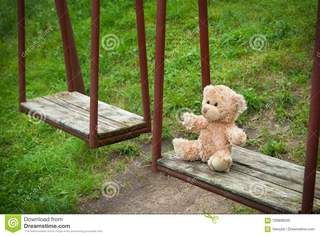 ...
Police tape blocks the Bledsoe home in Redding, California, where firefighters found the woman and her great-grandkids

HORRIFIC !!!...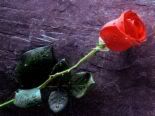 .
A sign thanking firefighters is see in Redding, Calif., Sunday, July 29, 2018. Fire crews faced many uncertainties Sunday as they struggled to corral a deadly blaze in Northern California that left thousands of dazed evacuees reeling as they tried to take care of themselves and their pets. Crews endured hot temperatures and remained wary of the possibility of gusty winds, said Anthony Romero, a spokesman for the California Department of Forestry and Fire Protection. (AP Photo/Martha Mendoza)
.