Singing Priest Father Ray Kelly Releases Debut Album After Millions Watch Viral Video


The Singing Priest Father Ray Kelly
FATHER RAY KELLY has the unusual claim to fame of being the only serving parish priest with a platinum album.

The singing Irish priest, whose wedding serenade has been watched over 41 million times on YouTube, has just put out his debut album,
Where I Belong in Britain.
The album has already gone platinum in Ireland.
Father Kelly has been a Catholic priest for 25 years, but when he surprised wedding couple Chris and Leah OíKane with his rendition of
Hallelujah
at the altar he became a viral sensation.
A management deal with Big Life Management, whose artists include the Scissor Sisters, Boy George, and London Grammar, followed, as did a record deal with Universal Music.
Born in Tyrrells pass, Co Meath in April 1953, Father Kelly worked in the Civil Service before being ordained in 1989.
He joined the St Patrickís Missionary Society (Kiltegan Fathers) and worked in South Africa from 1991-1992 before serving as an Army Chaplain in the US and Northern Ireland.
He has been parish priest in Oldcastle, Co. Meath since 2006.
Since signing his record deal, Father Kelly has made it clear that he isnít giving up his day job for music
but has built a home studio in the parish house so he can continue making music.

Singing Priest Viral Video- That's the Great Sense of Humour the Irish Have & What an INCREDIBLE Voice Father Kelly Has...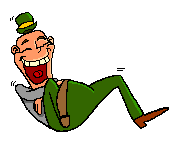 & More Irish Singing Priests