Gmail Tells Users: Don't Expect Privacy!
Posted by Kristin Tate on August 14, 2013
If you use a Gmail account, don't expect any privacy.
Google bluntly made this statement, which is summed up in a brief that was filed in a federal court last month. Google said, "all users of email must necessarily expect that their emails will be subject to automated processing."
Yes, you read that correctly.
The shocking admission was brought on after a lawsuit was filed against Google for breaking privacy laws.
Apparently, the company reads people's personal emails to determine which ads to place around users' accounts.
"Just as a sender of a letter to a business colleague cannot be surprised that the recipient's assistant opens the letter, people who use web-based email today cannot be surprised if their emails are processed by the recipient's [email provider] in the course of delivery," the Google brief stated.
"Google has repeatedly put profit ahead of user privacy," said Nick Pickles, the director of Big Brother Watch. "The way that the company ignored concerns from regulators around the world when it changed its privacy policy showed just how little regard it has for the law."
A new privacy policy was adopted by Google in 2012. This policy lets the company access almost any information from YouTube, Gmail, and Google+. And users have no say — if they don't like the policy, too bad.
But this type of action is not new — Google has a long history of violating our privacy.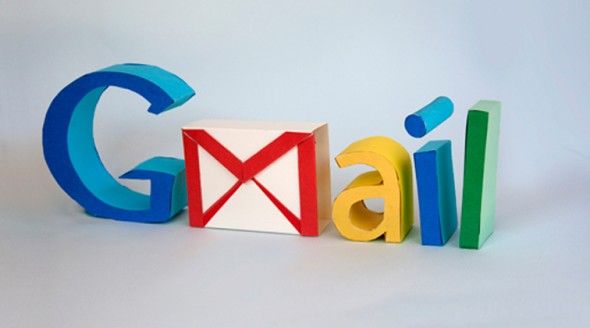 Here is an outline of Google's shady track record with privacy, via The Daily Mail:
March 30, 2011: The Federal Trade Commission announces a settlement with Google. The search and advertising company agrees to adopt a comprehensive privacy program to settle federal charges that it deceived users and violated its own privacy policy when it launched a social-networking service called Buzz.
Jan. 24, 2012: Google announces a plan to link user data across its email, video, social-networking and other services. The company says the move will simplify its privacy policy, improve the user experience and help advertisers find customers more easily, especially on mobile devices. Critics raise privacy concerns. The plan takes effect March 1.
Feb. 28: France's regulator says a preliminary analysis finds that Google's new policy appears to violate European data-protection rules.
April 13: The Federal Communications Commission fines Google $25,000, saying the online search leader 'deliberately impeded and delayed' an investigation into how it collected data while taking photos for its Street View mapping feature.
April 26: Google disputes the FCC's characterisation of that probe and says the FCC was the party that took its time. Google argues that the 17-month inquiry would have gone much more quickly if the FCC hadn't dawdled so much. Google says it accepted the fine to close the case.
Aug. 9: The FTC announces that Google has agreed to pay a $22.5 million fine to settle allegations that it broke a privacy promise by secretly tracking the online activities of millions of people who use Apple's Safari web browser.
Oct. 16: European regulators ask Google to clarify its new privacy policy and make it easier for users to opt out.
March 12, 2013: Google says it has agreed to a $7 million fine to settle a probe over Wi-Fi data collection connected to its canvassing for street-level photo. The settlement covers 38 states and the District of Columbia.
April 2: Led by the French, organisations in Britain, the Netherlands, Germany, Spain and Italy agree on legal action against Google over the 2012 changes to its privacy policy.
August 12: In an admission contained in a brief filed recently in federal court, lawyers for Google said people should not expect privacy when they send messages to a Gmail account.
Clearly, Google seems to think it does not need to follow privacy laws.
The company must be punished for what it is doing. A simple slap on the wrist will not make the privacy-violating actions stop.
What are your thoughts on this? In a truly free market, a corporation can do what they want and if consumers don't like that company's policies, they have every right to simply not use their products. Still, Google seems to be crossing a line here. Where does it all end?
As for me, I will be switching over to a new email provider.
Source:
http://benswann.com/gmail-tells-users-dont-expect-privacy/
Related article:
http://benswann.com/google-update-turns-phone-into-possible-tool-for-others-to-spy-on-you/