Happy Birthday to You: Film-maker Files Lawsuit over Song's Copyright
Film-maker takes Warner Music to court to make world's most recognised song freely available to everyone
Guardian UK, Friday 14 June
Unhappy returns … film-maker Jennifer Nelson was told she would have to pay $1,500 to include the Happy Birthday song in her documentary.

No song is better recognised than Happy Birthday to You, but for copyright reasons, anyone wanting to perform it on TV or in a film has to pay a licence fee. Now a film-maker in New York intends to bring a class-action lawsuit to make it freely available to everyone.
Jennifer Nelson was producing a documentary movie about the song when she was told she would have to pay $1,500 (£955) to the licence holders in order to include the song in the film. The rights are held by Warner/Chappell Music, the publishing arm of the Warner Music Group.
"Before I began my film-making career, I never thought the song was owned by anyone," Nelson said in an email received by the New York Times. "I thought it belonged to everyone."
Nelson's company Good Morning to You Productions Corp claimed: "Irrefutable documentary evidence, some dating to 1893, shows that the copyright to Happy Birthday to You, if there ever was a valid copyright to any part of the song, expired no later than 1921". Their class-action lawsuit, filed on 13 June, directly challenges Warner/Chappell's ownership of the song, whereby the publishers collect thousands of dollars every time a film, TV show or musical act buys a licence to perform it. Whereas the European copyright for Happy Birthday to You is set to expire in 2016, Warner's copyright is due to remain in place in the US until at least 2030.
According to Good Morning to You's complaint, if Warner/Chappell does have a claim to Happy Birthday, it should be an "extremely narrow right" pertaining to "specific piano arrangements" for the song. "Significantly, no court has ever adjudicated the validity or scope of the defendant's claimed interest in Happy Birthday to You, nor in the song's melody or lyrics, which are themselves independent works," they said.
Click Here to Read the Full Court Class Action Complaint
The melody of Happy Birthday to You can be traced to 1893, when sisters Patty and Mildred Hill published a piece of music called Good Morning to All. Nobody is certain how or when new lyrics were appended to the tune, but the Hill sisters' copyright was passed from company to company until landing at Warner/Chappell in 1988. As the publishing wing of Warner Music, Warner/Chappell owns rights for everything from George Gershwin's Rhapsody in Blue to Justin Timberlake's Suit & Tie.
"More than 120 years after the melody – to which the simple lyrics of Happy Birthday to You is set – was first published, defendant Warner/Chappell boldly, but wrongfully and unlawfully, insists that it owns the copyright," the plaintiffs wrote. In addition to seeking the liberation of Happy Birthday into the public domain, the film-makers are asking the courts to order Warner/Chappell to return all of the licensing fees they have collected for the song – estimated at as much as $50m.
Happy Birthday has been cited by the Guinness Book of World Records as the most recognised song in the English language.
From Wiki:
Quote:

"Happy Birthday to You", also known more simply as "Happy Birthday", is a song that is traditionally sung to celebrate the anniversary of a person's birth. According to the 1998 Guinness Book of World Records, "Happy Birthday to You" is the most recognized song in the English language, followed by "For He's a Jolly Good Fellow". The song's base lyrics have been translated into at least 18 languages.[1], p. 17 The melody of "Happy Birthday to You" comes from the song "Good Morning to All", which was written and composed by American siblings Patty Hill and Mildred J. Hill in 1893.[2][3] Patty was a kindergarten principal in Louisville, Kentucky, developing various teaching methods at what is now the Little Loomhouse;[4] Mildred was a pianist and composer.[1], p. 7 The sisters created "Good Morning to All" as a song that young children would find easy to sing.[1], p. 14

The combination of melody and lyrics in "Happy Birthday to You" first appeared in print in 1912, and probably existed even earlier.[1], pp. 31–32 None of these early appearances included credits or copyright notices. The Summy Company registered for copyright in 1935, crediting authors Preston Ware Orem and Mrs. R.R. Forman. In 1988, Warner/Chappell purchased the company owning the copyright for $25 million, with the value of "Happy Birthday" estimated at $5 million.[5][6] Based on the 1935 copyright registration, Warner claims that the United States copyright will not expire until 2030, and that unauthorized public performances of the song are technically illegal unless royalties are paid to it. In one specific instance in February 2010, these royalties were said to amount to $700.[7] In the European Union, the copyright of the song will expire on December 31, 2016.[8] The actual American copyright status of "Happy Birthday to You" began to draw more attention with the passage of the Copyright Term Extension Act in 1998. When the U.S. Supreme Court upheld the Act in Eldred v. Ashcroft in 2003, Associate Justice Stephen Breyer specifically mentioned "Happy Birthday to You" in his dissenting opinion.[9] American law professor Robert Brauneis, who extensively researched the song, has expressed strong doubts that it is still under copyright.[1] In 2013 a documentary filmmaker brought suit against Warner/Chappell based in large part on Bauneis's research.[5]




How crazy is that...Whatever next
, maybe this: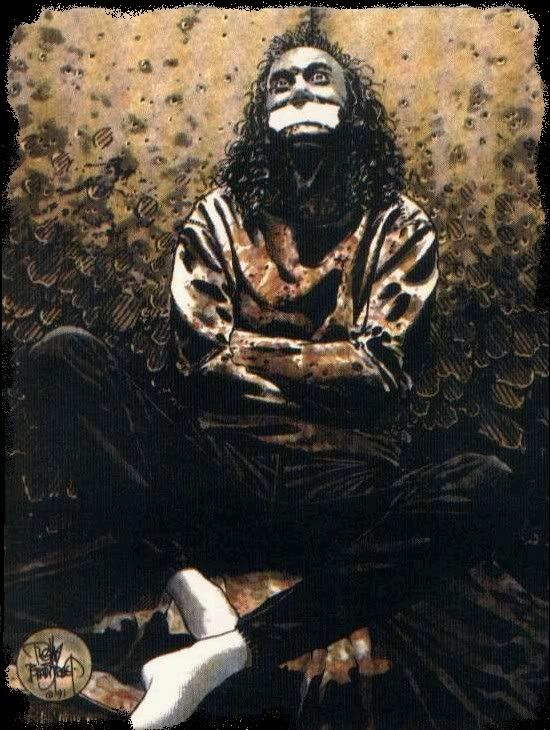 and members please remember BEFORE you sing "We wish you a Merry Christmas",,,,,, consult your lawyers first!
.