iPad Mini prices leaked?
Written by Andre Yoskowitz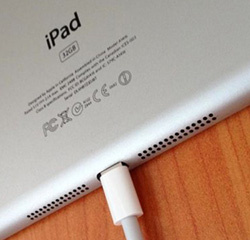 According to supposed leaked screenshots of internal inventory of large European retailer Media Markt, the Apple iPad Mini may have the prices most have assumed all along.
If accurate, the base Wi-Fi 16GB model will sell for $250, half the price of the third-generation iPad and $150 cheaper than the older iPad 2.
At its most expensive, a 64GB model with cellular data connectivity will cost $650, making it easily the most expensive 7-inch tablet on the market.
The full pricing (allegedly):
8GB WiFi Black/White, $250
8GB Cellular Black/White $350
16GB WiFi Black/White $350
16GB Cellular WiFi Black/White $450
32GB WiFi Black/White $450
32GB Cellular Black/White$550
64GB WiFi Black/White $550
64GB Cellular Black/White $650
The worst kept secret in the world is expected to be formally announced on October 23rd.
Rivals like Google and Amazon, and to a smaller extent, Barnes & Noble, each have new devices priced at $199 or lower for base models.