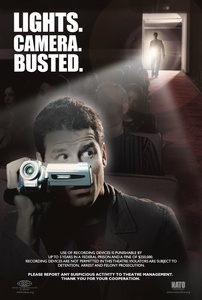 Five men have been sentenced for their roles as part of the once popular piracy release team CiNEFOX and a group known as Carnage.
Written by Andre Yoskowitz @ 30 Sep 2012
CiNEFOX began releasing movies in 2005 but by 2007 they were on top of the hit list for the major studios as well as the anti-piracy group ALPA.
In 2007, French authorities began an investigation into the group and later arrested the five in question.
Fast-forward until five years later and the men finally got their time in court. CiNEFOX was accused of releasing 504 films including very early releases of X-Men 3, Jumper, 10,000 BC and Mission Impossible 3.
The two Carnage members were accused of releasing 2,014 films but that number was brought down to just 56 due to technical issues.
One of the Carnage members admitted (via TF) that he held an unlimited access theater pass and used this access to record films.
He also used equipment for the hearing impaired to capture audio to create telesync copies: "We knew it was illegal but at that moment we did not think about the consequences, it was like a game to us."
None of the team members ever made any money off the illegal activity, choosing to release the films online for free rather than sell them like other past pirates have.
The French court handed down heavy sentences this week, giving the CiNEFOX members six month suspended jail sentences and giving the Carnage members four month suspended sentences.
Additionally, the five men together were ordered to pay a massive 1.1 million euro fine for damages to Disney, Universal, Warner and Paramount (among other studios).