Wikipedia: If you see ads, you're infected!
Written by James Delahunty @ 17 May 2012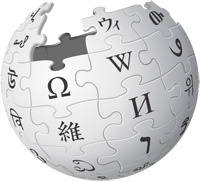 Wikipedia does not display ads at all.
The Wikimedia Foundation is warning users that if they see ads on the mega-popular encyclopedia, then the ads are likely being provided by malicious software.
Wikipedia is funded by over one million donors, most of whom give $30 or less a year, and it does not show advertisements, ever.
It was responding to growing numbers of reports that ads have been showing up on pages throughout Wikipedia.
It named one culprit as a Google Chrome extension called "I want this".
You can easily remove the extension in Chrome through Settings.
It has suggested the use of HTTPS Everywhere to ensure that all connections to Wikipedia are made through HTTPS, which will kill off some of the advertisements that users are seeing.
Still, simply using HTTPS Everywhere will not fix the underlying problem, and so Wikimedia is suggesting that users install anti-malware solutions on their systems.
In some cases, ads might not be malicious, but might be placed on all pages if you are using public Wi-Fi or are at an Internet cafe that subsidizes its earnings through the use of ads that show up on all websites.