Join Date: Feb 2011
Posts: 35,168
Thanks: 23,736
Thanked 12,743 Times in 8,577 Posts
Top 10 Richest YouTubers
---
Top 10 Richest YouTubers in The World

YouTube has long evolved from a mere video sharing platform to a place for serious money-making business. Forbes opened our eyes to how much Youtube vloggers earn when they published their debut list of the world's richest YouTubers in 2015.

Since then, we've seen the rise and fall of the earnings of these stars, however, a handful of them have remained consistent like Swedish gamer PewDiePie who is most likely to be the world's richest YouTuber by net worth. He has made a pretax income of about $40 million from 2015 to 2017. Sources estimate his net worth to fall between $20 million and $60 million.

Considering how the earnings of these Youtubers fluctuate (due to many factors), it is quite difficult to tell just how much each of them is worth. Estimations could have been easier if their only source of monetizing was CPM which is the primary means of earning from YouTube, but a lot of these YouTubers have gone ahead to surge their earnings via merchandise sales, sponsorship deals with top brands, touring and even acting.

In the three lists that Forbes has published to date, only Smosh, Lilly Singh, and of course, PewDiePie has appeared on all and as a result, we can confidently say that they are the top richest Youtubers in the world right now. The likes of prankster Roman Atwood, old-time buddies, Rhett and Link, as well as, Nerdy Nummies star, Rosanna Pansino, appeared on the first two lists. Gamer Markiplier appeared on the last two. As the years go by, new stars have come under Forbes' radar like gamer DanTDM who made his debut in the 2017 list snapping the top spot from PewDiePie with a record-breaking earning of $16.5 million.

Per Forbes' 2017 list, these are the richest Youtubers in the world.


10. Lilly Singh – $10.5 million

The Canadian-Indian beau is the only lady on the list. With over 10 million subscribers to her Superwoman channel which she abandoned a post-graduate degree to establish, she is among the most successful female Youtubers right now. The comedian got her start by impersonating her Indian parents. Her 2015 tour made over $2 million from a $400K gross. Singh now has her own lipstick line, a book that made it to the New York Times Bestseller list, and a fanbase that keeps growing.

9. Ryan ToysReview – $11 million

The photo isn't a mistake… The talent behind Ryan Toys Review is a 6-year-old kid in elementary school… and $11 million is what he made in the space of 12 months. And Yes! we feel depressed about our jobs too *sigh.* Ryan does what his channel says – review toys. He recorded a whopping 8 billion views in 12 months. Apart from parents trying to find the best toys for their kids, we bet a large number of those views came from non-parent millennials like us who watch again and again in awe of his talent while sulking about why we never thought about starting a YouTube channel…
8. SMOSH – $11 million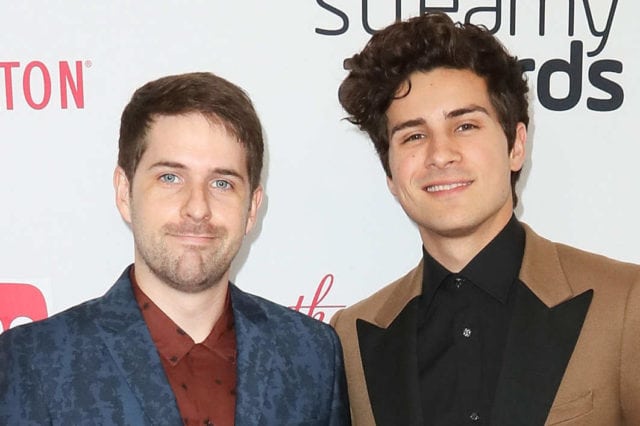 Let's have a minute silence for this comedic duo who split up in June 2017… SMOSH, consisting of childhood besties Ian Andrew Hecox and Daniel Anthony Padilla was among the first YouTube Channels created in 2005, a few months after the video sharing platform was formed. The channel was in fact regarded as the first comedy channel on YouTube. They ran at least 7 YouTube channels. Their first film, SMOSH: The Movie was released in 2015.
7. Jake Paul – $11.5 Million
There are two people from the same Paul family on this list and Jake is one of them, the younger one. It is his first appearance on the list. His bad boy persona irritated Disney so much so that he was let go from their show, Bizaardvark. However, that did little or nothing to hurt his online viewership which continues to grow. Paul bolsters his income as an entrepreneur. He runs a digital talent management agency. Additionally, he earns millions from pushing merchandise
6. PewDiePie – $12 million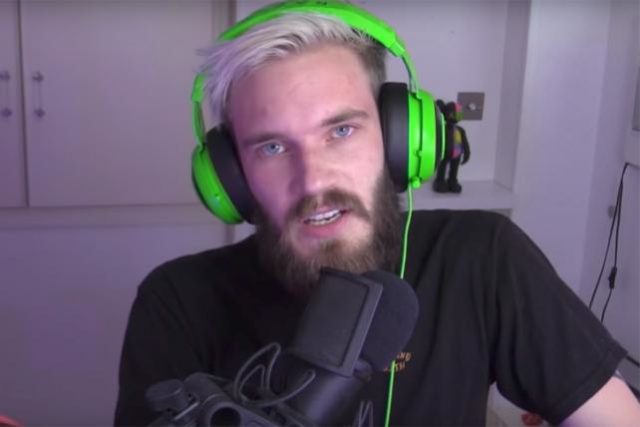 Felix Kjellberg, better known as PewDiePie topped the two previous richest YouTubers list. His earnings could have been more if bad behavior (including racism) didn't see him lose out on a couple of benefits like Google's lucrative advertising network. He lost his YouTube show Scare PewDiePie while Disney also ended his deal with their Maker studios.

5. Logan Paul – $12.5 million
Logan like his brother Paul makes his debut on the list. His popularity on Vine helped him achieve instant success on YouTube. Outside of YouTube, he earns as a fashion designer.
4. Markiplier – $12.5 million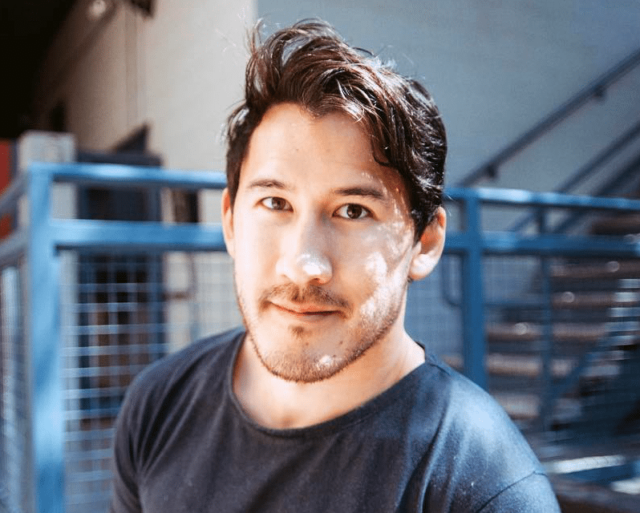 Game freak Mark Fischbach ignored a college degree to focus on his MarkiplierGAME channel and we can confidently say that he hasn't had any regrets. His earnings leaped from 2016's $5.5 million thanks in part to a sketch comedy tour that extended beyond American borders. With over 20 million subscribers, it is obvious that his Let's Play gameplay commentary videos are loved by many.
3. Dude Perfect – $14 million
Dude Perfect's earning was to be shared among each of her 5 members then none of them would have made the cut for this list, but good thing they operate as a group. The 5 dude… plus one Panda group is very popular with over 32 million subscribers and 5 billion views. They also have quite a presence on Instagram with over 7 million followers.
2. Evan Fong – $15.5 million

Avid gamer Evan Fong provide amazing tips to popular games (including Grand Theft Auto) via his VanossGaming channel. In addition to CPM, Fong earns 6-figures from endorsement deals.
1. DanTDM – $16.5 million

Hail the new king, Daniel Middleton, the brain behind DanTDM a channel famous for its useful Minecraft tips. No other YouTuber has earned this much within 12 months. Dan's high numbers are thanks in part to those four sold-out nights at the Sydney Opera House during his world tour.


__________________
Nil Carborundum Illegitemi
My Advice is Free My Friendship is Priceless
∞


FREEBIES Continue to be a BURDEN on Our Increasing Server/Privacy Costs. Please DONATE Something to HELP...PM an Admin for Further Info.



& Thanks to Those
That Have Taken The Time to Register & Become a Member of ...
1...