Psychiatric Hospital Wants Ronald Reaganís Shooter to Live at his Momís House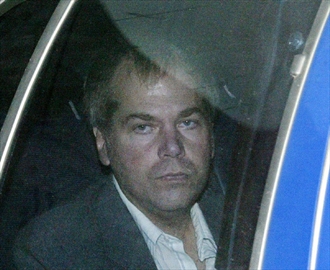 SHOOTER
John Hinckley arrives at U.S. District Court in Washington in this 2003 file photo.
Evan Vucci,The Associated Press
Hamilton Spectator, 22 April 2015

WASHINGTON A psychiatric hospital has asked a U.S. court to allow John W. Hinckley, the man who shot President Ronald Reagan in 1981, to live full-time with his mother in Virginia, a federal judge said Wednesday.

The revelation came at the start of a hearing weighing how much more freedom to grant Hinckley, who shot Reagan and wounded three others.


Hinckley, 59, was found not guilty by reason of insanity and has been granted more privileges and freedom from St. Elizabeths Hospital in Washington over the years.
Most recently, he has been permitted to spend 17-day stretches at his mother' home in Williamsburg, Va. Hinckley's attorney, Barry Levine, told U.S. District Judge Paul Friedman in an opening statement Wednesday that the judge should grant the hospital's request for his client to live full-time in Williamsburg on convalescent leave because he's no longer dangerous and is ready to more fully integrate into society.
Federal prosecutors countered that the hospital hasn't established enough conditions and oversight to ensure that Hinckley follows treatment plans and does no harm. They asked Friedman to reject the plan until stricter conditions are implemented. For example, prosecutors want Hinckley to wear an ankle bracelet that tracks his movement and to keep in closer contact with treatment providers in Williamsburg and at St Elizabeths.

Reagan, his press secretary James Brady, Secret Service Agent Timothy McCarthy and Washington police officer Thomas Delahanty were wounded outside a Hilton hotel on March 30, 1981, and survived.


Brady, who suffered brain damage in the attack, died Aug. 4 at age 73, and a medical examiner ruled the death homicide related to the shooting. The U.S. attorney in Washington said in January that Hinckley wouldn't face prosecution over Brady's death.

View Video, Click Here;
Court Considers Giving Reagan's Shooter More Freedom ...
.