Indiana Boy Found 19 years After He Went Missing; Birth Mother Lived in a Car when Grandparents Abducted Him
Richard Wayne Landers Jr. disappeared from Wolcottville, Indiana in 1994. Now 24 and married, he was found in Minnesota, not far from the home of his kidnapping grandparents. He was living under a different name and is expecting his first child. His mother, who was unemployed and sleeping in her car when he was taken, hopes the family reunites soon. Police say there are no signs of abuse.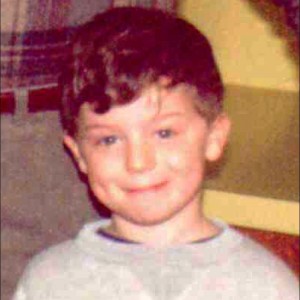 After being abducted 20 years ago, Richard Wayne Landers Jr. has now been found living in Minnesota under a different name
Back in July 1994, Landers was only 5-years-old when he disappeared with his paternal grandparents after they were "upset over pending court proceedings" regarding his Landers' custody. Officials now believe that the boy's grandparents abducted him from their home in Wolcottville and fled.
The pair were cited with a felony charge for interfering with the custody proceedings, but the charges were dismissed in 2008 after no evidence was found against them.
Landers continued to be under the missing persons list for almost two decades. Fortunately, 19 years later, the now 24-year-old Landers was found in Long Prairie, Minnesota, after police identified a man who was using the same Social Security Number and matching birth date.
While Landers' father was never involved in the boy's life, his mother, Lisa who recently married Richard Harter was ecstatic with the news.
Richard Harter explained that they are now working towards reuniting with his stepson who is now married and expecting his first child.