Join Date: Feb 2011
Posts: 34,529
Thanks: 23,320
Thanked 12,706 Times in 8,546 Posts
Toddler Abused/Locked in Closet for 6yrs +Boy Chained/Starved/Tortured by Family
---
The Torture and Abuse of Lauren Calhoun

It took me a very long time to post this, as it turned my stomach, as I'm sure it will yours.

I WARN you, this is very upsetting.

I heard about this just a couple of weeks ago on the Dr Phil Show, when he was interviewing Lauren, and her foster Mum, Sabrina, to see how she was doing. I have posted the original media reports on this below mine.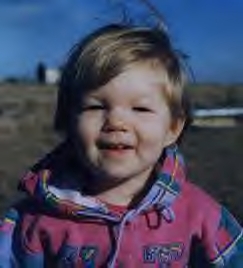 Lauren at 2yrs old, before she was removed from her Foster Parents.
Lauren when she was found,, she was 8 years old

Lauren Locked in a Closet for 6yrs
When she was found she was eight years old and weighed only 25lbs and was 3 ft tall
She dropped to 22lbs in hospital, after she was rescued. 57lbs is normal for an 8 yr old. Lauren was covered in burns and scars and her Mother had made her eat her own faceas.

Lauren was starved and ate wood, plastic, and dog food, and she still hoards food with wthe foster mum, Sabrina, whom she now lives with again and who has adopted her. To this day she still goes into a closet to eat any food she is given and is then sick.
Her foster mum had to take all the handles off all doors and closets in her house to stop Lauren being scared.
Lauren was with that same foster mum before, up to the age of 2, then a court ordered her returned to her real Mum & Dad

When she was returned to them, her "Mum & Dad" forced her to have sex with them, and then
with all their friends. (I dont know if those even scumbags paid the parents, but I would
think they probably did). Lauren described how she could still remember how that bed was covered in blood the first time she forced her to have full sex when she was very small. The docs think she may never have children of her own because she is so badly damaged inside, but Lauren did have to have surgery at that time and has had many operations since.

The cop that rescued her, had been at the house the day before to check the other kids, but he couldnt hear Lauren crying because the TV & radio were so loud. (The other kids had been told to always do this)

When Lauren was rescued, she didnt even know how to talk.

"Lauren had the communication skills of a 3-year-old, her hair was matted and she was filthy"
Officials said she was treated for malnutrition and other injuries and the child's skin was peeling on her back and buttocks, her teeth were broken, and her stomach was bloated.
They didnt think she would survive

When she was interviewed by Dr Phil a few weeks ago, she looked and sounded, to me, like a 10 or 11 year old -
Ladybbird
The Lauren Calhoun Story
( Compiled from Various Media Reports)
(Photos Courtesy of ajsplace on line. Video Courtesy of The Dr Phil Show)
Mother gave daughter up for adoption, but won her back. Pair now accused of keeping girl in closet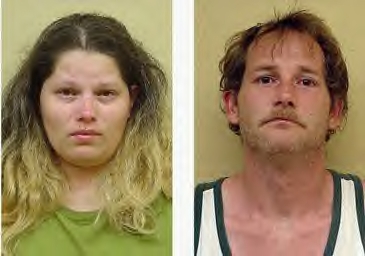 Dallas County Sheriff office booking mugs of
Barbara Catherine Atkinson, 30,
and Kenneth Ray Atkinson, 33

A Hutchins woman accused of forcing her 8-year-old daughter to live for months inside a filthy closet gave the child up for adoption at birth and then persuaded a judge to return her, the little girl's former adoptive father said Wednesday.

Bill Kavanaugh, who lives near Canton in Van Zandt County, said he felt "sick to my stomach" when he learned this week what had become of the child that he and his wife, Sabrina, named Lauren Ashley. The Kavanaughs hadn't seen her in six years. "I'd take her today if they call me to come and get her," Mr. Kavanaugh said.

On Tuesday, Hutchins police arrested the girl's mother, Barbara Calhoun Atkinson, 30, and stepfather, Kenneth Ray Atkinson, 33, on charges of injury to a child. Both are being held in the Lew Sterrett Justice Center and face prison terms of five to 99 years if convicted. The couple, who are divorced, have declined to speak with reporters. Hutchins Assistant Police Chief Dave Landers, who is investigating the allegations of child abuse, said the Atkinsons had expressed remorse during their interviews. "At times, they were upset, and they knew what they did was wrong," he said. Police said they suspect that the girl, Lauren Calhoun, had been held in a small, dark closet inside her parents' trailer home for at least four months. Her older sister told investigators that Lauren was being punished for "eating too much and running away."

Ms. Atkinson apparently concocted a series of lies about Lauren's whereabouts to try to conceal the abuse, Hutchins police said. She told her mother that Lauren had an eating disorder and was staying with a baby sitter, police said. She told her brother that Lauren was with friends. Neighbors who knew that Lauren existed said they thought she lived with her birth father. "Barbara has been keeping a lot from her adoptive mother and the rest of her family," Chief Landers said. "It's been an ongoing lie."

Hutchins police discovered Lauren on Monday after a volunteer firefighter reported that the girl was being kept in the 4-by-6-foot closet lined with human waste. "Right now our primary concern is getting the answers to how this happened," Child Protective Services spokeswoman Marleigh Meisner said Wednesday. "It is one of the worst cases we have investigated in Dallas County. Most of the time when we see abuse of this nature, the victims don't survive." State officials said Lauren, who underwent surgery Tuesday, was in serious condition. They would not say whether her injuries were life-threatening. They also declined to reveal the nature of the surgery.

Police said Lauren thinks she is 2 years old and did not know what the sun and a television were. Her five siblings, who were dirty and had lice, were placed in two foster homes, Ms. Meisner said. The three girls were placed with one family, and the two boys with another. None of the school-age children had attended school in the last year. Officials are uncertain whether they have ever been enrolled in school. Lauren's siblings showed no outward signs of physical abuse, but CPS officials are investigating. "Whether they were victims or not, I'm sure they are traumatized, and they will be traumatized for a long time to come," Ms. Meisner said.

Two previous investigations of abuse in Ms. Atkinson's home in Jasper County in 1995 and Wood County in 1996 were closed because the family moved and could not be found, Ms. Meisner said. In one case, the family moved the same day the allegations were reported and within a few days in the other case. CPS made numerous calls and visits during the previous investigations, but they were not able to determine where the family moved, she said. Officials did not know where they were until Monday night, Ms. Meisner said.

Officials said they are searching for Lauren's birth father but have not made contact. They said they are also investigating whether all six children can be placed with extended family members. A court hearing on custody of the children is scheduled for June 26. Mr. Kavanaugh, 62, said he and his wife had been trying to adopt a child for more than a year when they met the woman they knew as Barbie Calhoun. At the time, he said, Ms. Calhoun was pregnant and had been living in her car with a 2-year-old child. His brother-in-law's wife felt sorry for the young woman, whose only support was welfare payments, and allowed her to move into their home, Mr. Kavanaugh said. Ms. Calhoun agreed to allow the Kavanaughs to adopt her unborn child through a private adoption, and the Kavanaughs helped her with medical care, Mr. Kavanaugh said.

When the little girl was born in 1993, the Kavanaughs took her home from the hospital with them. But about a year later, Ms. Calhoun and her family hired an attorney to get the child back from the Kavanaughs. She prevailed, Mr. Kavanaugh said, because his attorney failed to take proper steps to sever Ms. Calhoun's parental rights. "She got on the witness stand and said she loved [Lauren] and wanted her back," said Mr. Kavanaugh, who is retired from a Waxahachie glass-manufacturing company. Because Ms. Calhoun had not forfeited all her legal rights to the child, the judge "said he had to give her back to her," Mr. Kavanaugh said. The last time he and his wife saw the child, Mr. Kavanaugh said, was when they picked her up for a visit on her second birthday.

Her mother was then living in the East Texas town of Jasper with a man whose name Mr. Kavanaugh said he didn't recall. "She said she was going to move down there [to Jasper] to take care of his kids and clean his house," Mr. Kavanaugh said. Even though they lost touch with Ms. Calhoun, Mr. Kavanaugh said, he and his wife continued to think of Lauren as their daughter. His wife collected Beanie Babies and children's movies, and both of them dreamed that some day she would return. "My wife never goes a day without thinking about her," Mr. Kavanaugh said. In Canton, where the Atkinsons once lived and went to high school, the couple's arrest dominated conversation around the town square on Wednesday.

In nearby Lindale, Debbie Boling, 27, said she often took care of Lauren when she was an infant and was appalled by Ms. Atkinson's attitude about parenting. She said when she kept her, Lauren often had serious diaper rashes. Ms. Atkinson would feed the baby rancid formula and kept all the children in a filthy house, she said. She had six children within a nine-year span and rarely held a job, Ms. Boling said. "Every time she got pregnant, she'd drop out of sight. In a way I want to feel sorry for her, and in a way I want to shoot her," Ms. Boling said. "I think the children were a pain in the butt for her. I never heard her say anything nice to them. I never understood why she kept having kids," she said. Ms. Atkinson's brother, who declined to give his name, said the family would like to care for the children if authorities would allow it.

Staff writer Robert Tharp in Canton contributed to this report.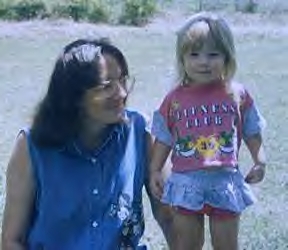 Lauren with her adoptive mother, Sabrina Kavanaugh in 1995.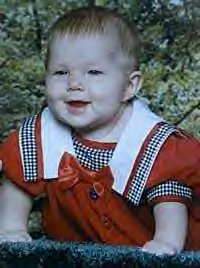 Lauren Ashley Calhoun, Christmas, 1993


Hutchins sex-abuse inquiry begins Police take items from girl's home

By Connie Piloto / The Dallas Morning News
Police executed a search warrant Friday at the mobile home where investigators say an 8-year-old girl had been kept in a small closet for at least four months. The search warrant was obtained shortly after police learned that someone in the home may have been sexually abused. Among the items authorities removed from the home Friday night were a child's mattress, a laundry basket filled with bed linen and a door. Lauren Calhoun weighed 25 pounds and was 3 feet tall when she was found Monday night. She was locked in a cramped closet for at least four months and starved, police said. The child remained at Children's Medical Center on Friday in serious but stable condition. She has undergone surgery, but officials have not disclosed its nature. She is being treated for malnutrition and is expected to remain in the hospital for several weeks.
Her mother, Barbara Calhoun Atkinson, 30, and her stepfather, Kenneth Ray Atkinson, 33, were arrested and charged with injury to a child. Mr. and Ms. Atkinson are divorced but were living together in Hutchins. Ms. Atkinson is being held at the Lew Sterrett Justice Center in lieu of $100,000 bail. Mr. Atkinson is being held without bail on a probation violation for theft by check from Ellis County. If convicted, they could serve life in prison. The Atkinsons have refused interview requests. They are being isolated from the general jail population because of the nature of the charges in the high-profile case, said Don Peritz, a sheriff's spokesman.
Hutchins Police Chief Gregory Griffin said his investigators are working with the Dallas County district attorney's office, and the Dallas County Sheriff's Department is conducting the forensic investigation. Chief Griffin visited Lauren at the hospital several times this week and said she's upbeat and happy.
"She's a bubble of joy," Chief Griffin said. "Even when we found her that night, she was very open and positive. Her spirit is strong." The girl's siblings, ages 22 months to 11 years were placed in foster care. "There were no signs of physical abuse, but they are going to be traumatized," said Stacy Ladd, a Child Protective Services spokeswoman.
A court hearing to determine temporary custody for Lauren and her five siblings is scheduled for June 26 before District Judge Cheryl Shannon. Staff writer Drake Witham contributed to this report.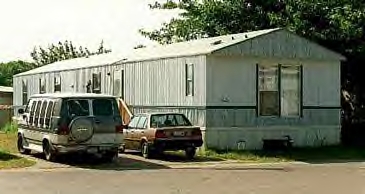 The house (above) and closet (below) where Lauren was found.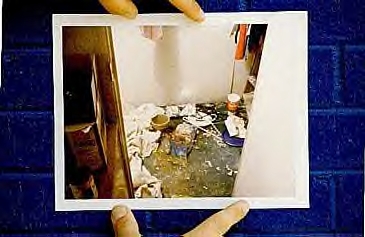 Judge orders home study for potential adoptive parents of girl kept in closet
By Susan Parrott
Associated Press Writer

DALLAS -A Dallas County judge Tuesday ordered Child Protective Services to study the home of an East Texas couple seeking custody of an 8-year-old girl who had been locked in a closet and starved near death. Bill and Sabrina Kavanaugh of Canton tried to adopt the girl at birth but lost her when the girl's biological mother changed her mind.
The mother, Barbara Atkinson, and her ex-husband, Kenneth Atkinson, remained in jail Tuesday on charges that they severely neglected the girl for years, including locking her up in a mobile home closet for four consecutive months. The couple faces a prison term of up to 99 years if convicted. Assistant District Attorney Michael Munden said that the girl was kept in a "closet, attic or small room" since 1997. Also, Her five siblings were told to lie about her existence.
Judge Cheryl Lee Shannon also ordered two other home studies for the purpose of custody of the other siblings. In addition to the Kavanaughs, Shannon ordered a home study for Billy Bowers, 38, of Jasper, who said he is the biological father of Barbara Atkinson's 5-year-old girl. He said he never married Barbara Atkinson. Shannon also ordered a home study for Sheila White, mother of Kenneth Atkinson, who is the father of three of the children. A home study also was ordered for Doris and James Calhoun, parents of Barbara Atkinson, but for the purpose of visitation rights for all the children. Doris Calhoun said she has not seen the 8-year-old girl since 1998 and that the other siblings would say the 8-year-old was visiting friends whenever she would ask about her. It also came out at the hearing that the girl's siblings did not use her name.
Shannon will decide whether the girl's siblings should be placed with relatives or left in foster homes under CPS custody. She has scheduled another hearing for Aug. 3. Officials said no relatives sought custody of the oldest child, whose paternity is in question. The Kavanaughs attended the hearing, but did not comment. Their attorney, David Cole, said they believe CPS will award them custody. "They are going to quickly work with Mr. and Mrs. Kavanaugh to get them in the position of parenting the child," Cole said.

Cole said his clients will try to gain visitation with the 8-year-old girl in the hospital. Officials have said the girl's recovery will be slow. She weighed only 25 pounds when rescued from a urine and feces-contaminated closet and investigators found evidence of sexual abuse. "We'd like to think we could run to the hospital, throw our arms around her and tell her we love her and that would be enough, but it will not," Cole said.

The girl was rescued earlier this month from a mobile home in Hutchins, located south of Dallas. The girl, whom Munden said looked like a "Holocaust victim" is hospitalized in serious condition at Children's Medical Center in Dallas. Kenneth Atkinson attended the hearing, wearing white jail overalls. He answered a few questions, saying little and asserting his Fifth Amendment rights. He was returned to the Dallas County jail shortly afterward. Barbara Atkinson was being held in lieu of $100,000 bond. Police said Kenneth Atkinson faces charges of probation violation in Ellis County and would not be released on bond. Several dozen relatives of the Kavanaughs attended the hearing. Most wore buttons with a photo of the chubby-cheeked girl smiling on her first birthday.
The Kavanaughs will undergo psychological evaluations and other tests with CPS officials. If approved for temporary custody, they will attend classes that teach foster parents how to deal with mentally challenged children.

Barbara Atkinson's attorney said last week that her client will voluntarily give up her parental rights to the 8-year-old girl in favor of the Kavanaughs, if approved by the judge and CPS. CPS spokeswoman Stacey Ladd said the 8-year-old girl's birth father would have to be located and terminate his parental rights before adoption proceedings could be completed.
Long ordeal for girl reported
Confinement began in '97, prosecutor says at hearing

By Mary McKee
Star-Telegram
Dallas Bureau
DALLAS - An 8-year-old Hutchins girl had been hidden in a small space since 1997, while her five siblings were almost brainwashed into denying her existence,according to a prosecutor and court testimony Tuesday. New details about the girl's confinement emerged during the custody hearing at the Henry Wade Juvenile Justice Center, including a doctor's opinion that likened her condition to that of a Holocaust victim.
When neighbors discovered the girl in a filthy closet in her home June 11, she was severely malnourished and covered in her own waste, police have said. She weighed 26 pounds and was 3 feet tall. "This is going to be a slow, deliberative process. This child has been the victim of some horrific abuse. We'd like to think that we could run into the hospital and throw our arms around her and say, 'We love you,' and that would solve it, but it will not." -David Cole attorney for Bill and Sabrina Kavanaugh

Stacey Ladd, a spokeswoman for Child Protective Services, said the siblings have bad feelings toward the girl. They were taught that she misbehaved, according to a CPS caseworker.
"The information we have at this time is they had very negative feelings about [the girl], almost to the point of being brainwashed," Ladd said after the hearing. "They felt that [she] was bad, she ate all the food and therefore in some ways maybe deserved to be in the closet. There are allegations they did not call [her] by her name."
Prosecutor Michael Munden said there was evidence
that the girl had been confined since 1997. State District Judge Cheryl Shannon ruled that the girl should remain in the custody of CPS while the agency conducts a home study of a Canton couple who want to adopt her. The judge also ruled that the girl's five siblings should remain in foster care under CPS custody. Shannon also decided that the girl's mother, Barbara Atkinson, and stepfather, Kenneth Atkinson, who have been charged with injury to a child, should not have access to the children.

Both are jailed at the Lew Sterrett Justice Center in Dallas on $100,000 bail. Kenneth Atkinson attended the hearing wearing a white jail jumpsuit and was accompanied by his attorney. He answered questions posed by Munden about the paternity of the children but invoked his self-incrimination rights when Munden asked him about the girl being confined since 1997. Doctors have said the girl had been sexually assaulted. Barbara Atkinson did not attend the hearing. The girl is hospitalized in serious but stable condition at Children's Medical Center of Dallas. Her condition improved over the weekend but "she still has significant progress to make," Ladd said.
Bill and Sabrina Kavanaugh of Canton cared for the girl when she was an infant but were unable to adopt her because Barbara Atkinson wanted her back. They were pleased with the outcome of the hearing, their attorney, David Cole, said. A home study, which explores a family's expectations and attitudes toward parenting, financial resources and ability to deal with a child's special needs, will be conducted in the next two weeks. "This is going be a slow, deliberative process," Cole said. "This child has been the victim of some horrific abuse. We'd like to think that we could run into the hospital and throw our arms around her and say, 'We love you,' and that would solve it, but it will not."

The Kavanaughs attended the hearing with many friends and relatives, all wearing buttons with a picture of the rosy-cheeked girl. They declined to comment on the advice of Cole and CPS. Last week, Barbara Atkinson agreed to give up her rights to the child. She is recommending that the Kavanaughs be given permanent custody. Barbara Atkinson's parents, David and Doris Calhoun, also attended the hearing carrying copies of a motion seeking visitation with the girl and her siblings. A study of their household will be conducted to determine whether that is appropriate, Shannon ruled.

Doris Calhoun said she is not planning to seek custody of the children but wants to see them and hopes that any final custody arrangements would keep the five siblings together.
She also said she is concerned about the Kavanaughs adopting the girl because Bill Kavanaugh is 62. Sabrina Kavanaugh is 37. "I'm concerned about his age and his health," she said.

Kenneth Atkinson's mother, Sheila White of Fort Worth, also appeared in court. She is seeking visitation with the children, but it was unclear whether she wants custody of her son's biological children. Shannon also ordered a study of White's home.
"She is definitely very concerned about the children and their future," said her attorney, Constance Langston of Fort Worth.

Much of the proceeding was spent trying to identify the fathers of the different children. In addition to the 8-year-old, there are three girls, ages 5, 6, and 10, and two boys, ages 3 and 23 months. Kenneth Atkinson, who is the father of the 6-year-old girl and the two boys, testified that he believes a Van Zandt County man is the 8-year-old's father. Ladd said that was the first time her agency has heard of the potential father and said investigators will try to contact him.

Billy Bowers of Jasper said he is the father of the 5-year-old girl and is interested in gaining custody.

Shannon also ordered a study of Bowers' home. Another man has been listed in court documents as the father of the oldest child and possibly the 8-year-old, but he told the judge that he does not believe he is the father of either child and is not seeking custody.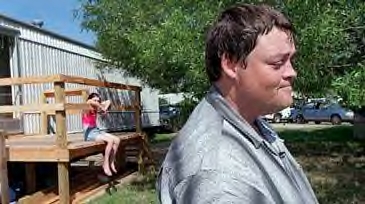 "It's unbelievable," said Joe Rivers, the volunteer firefighter in Hutchins who reported the emaciated girl to police.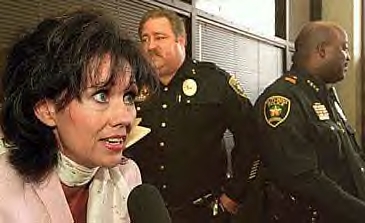 Marleigh Meisner (left), spokesperson for Child Protective Services, speaks with reporters. David Landers (center), Hutchins assistant police chief in charge of investigations, and Hutchins Police Chief Gregory Griffin stand in background.
Terrible Update:
Girl found in closet in '01 raped again
Tuesday, September 26, 2006
By HOLLY YAN and JENNIFER EMILY / The Dallas Morning News
A 13-year-old girl who was sexually assaulted and forced to live in a closet amid feces and lice in 2001 has been sexually assaulted again, this time by a relative in her adoptive family.
A 24-year-old man pleaded guilty to sexual assault of a child Thursday in exchange for a 13-year sentence. He assaulted the girl in August 2005 at a barn owned by his family, said Leslie Poynter Dixon, Van Zandt County criminal district attorney.
The man is the husband of a niece of the girl's adoptive parents.
The girl made international headlines five years ago when she was found starved in a filthy closet, where she lived for months at a time, in the Hutchins mobile home that her birth mother and stepfather shared.
The then-8-year-old girl was 3 feet tall and weighed 25 pounds.
Her birth mother and stepfather are serving life sentences for charges of injury to a child with serious bodily injury.
Ms. Dixon said the girl continues to live with her adoptive parents, who do not face charges.
END
You can see some brief photos of Lauren, when she was found, in her "prison" here, she was 8 years old, but looks about 3 or 4;
Laurens' Hell
Here is also a video & slideshow with more photos and Lauren telling her story in her own words. On
page 3, click the live "outside of the closet" link and you will hear more from her on how she was also locked in a toy box and kept hidden in the trunk of a car;
Slideshow

.