IRELAND >HUGE Surge of Residency Applications From Aussie/UK/US/Canada Because of ISIS Attacks & TRUMP

Irish Central, 23 April 2016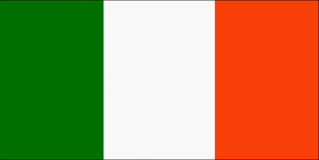 RULES > (Researched by Ladybbird, and valid at the date of this report)...
+ Other Reports from various sources
*** Initially you only have approval to stay for three months.

You are advised to seek residency under a Stamp 0. This is relatively new and is intended for temporary stays and for people who are self-sufficient.

The main features of it are that you cannot work and you cannot be a 'burden on the State'.

In the end it is quite a simple process after providing proof of your income and bank balance and showing you have private health insurance
and after waiting five weeks for approval.
1. From Oz to Ireland > The Move of a Lifetime
Bob Singer, Irish Central
Ireland is famed for the breadth of its diaspora. Many are ready to start a new life in a new land, but in particular, England, America, Australia and Canada.
Wherever they have gone they have changed these places forever. What's not so well known though is the indefinable pull Ireland has for people from other lands.
While emigration is driven by survival and economic advancement, immigrants arrive for a host of other reasons, mainly increasing Terror Attacks...
2. Thousands of British seek Irish Passports Amid Fears of More Terror Attacks

Irish passports getting more popular. Many British people fear European ban after June Brexit referendum vote in 2016, + MORE Terror Attacks. Photo by: Irish Echo



The number of British-born people applying for
Irish passports
on the basis of their
ancestry
has risen sharply in the past year as fears about Britain leaving the European Union +
More Terror Attacks are increasing in the WORLD.
The Irish Department of Foreign Affairs has confirmed that thousands of British citizens who qualify under
ancestry rules have applied.

In the last year the number of adults has risen to 3,736, an 11 percent rise. Even at the Irish grandparent level the numbers have risen by 33 percent.


3. Irish island "Overwhelmed" as US Citizens Seek to Relocate if Donald Trump Wins US Presidential ELECTION > He Angers Home-Grown Terrorists + Incites Other Terrorist Groups in The World That Puts Americans in DANGER IN MANY Countries..

Inishturk Island, off County Mayo, "swamped" with inquiries from US citizens considering relocating if Republican wins Presidency.
Leaders on of one of Ireland's remotest islands have told how they've been "overwhelmed" with interest from US citizens who are keen to relocate there in the event of Donald Trump becoming the next US President.


Inishturk, off Co. Mayo, has seen its once thriving population plummet to just 58 in recent years. There are only three pupils attending the local primary school.
The idyllic isle's community leaders have been actively trying to entice families to move there to breathe new life into the Atlantic outpost and help secure its future.


But it looks like the tranquil island, located nine miles off the coast, could now be set for a much-needed population boost if the billionaire Republican 'front-runner',
Donald Trump
becomes the
next President of the US ... Americans are worried/scared


Administrators on the island said they've been "swamped" with inquiries from US citizens who are considering relocating there in the event of Trump winning the next election.

The Irish do NOT trust him..

Joe Whelan, a ferryman and shop worker who also helps run the island's official website, said:
"We've been swamped with hundreds and hundreds of messages ever since the story was published in Irish Central.
"It's been impossible to answer every message, so we've put together a list of answers to 'frequently asked questions' on things like accommodation, employment and visas.
About 300 subscribers have now signed up to that list."
Whelan said he hopes that once the media frenzy has died down, a number of families would still seriously consider making the move to the island.
He also said he hoped the publicity would help generate a bumper tourism summer season for Inish turk this year.

END.


RELATED;
Ireland Says NO to Donald Trump's Wall Building Plans..

Donald Trump failed to get approval for his wall in Ireland.
What are his chances with Mexico then? Photo by: Murdo Macleod
END.



...

= ("Ireland Forever")


NB:
This thread will Remain OPEN, to MEMBERs for thoughts/posts/comments.. > ..BUT any Political posts will BE Removed..
.