Irish Airline Aer Lingus Set to Offer Free Alcohol on Flights Next Year

Irish Central, 2 Oct 2018.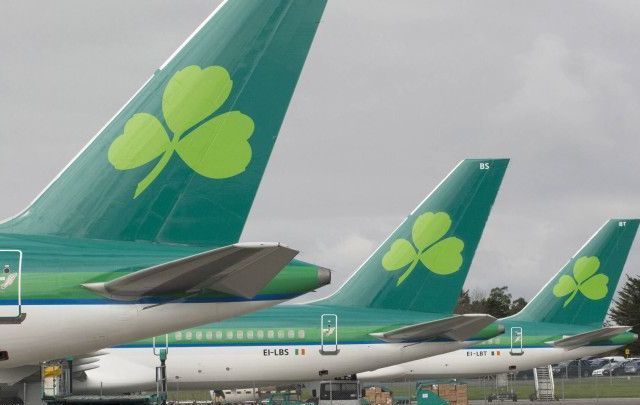 Aer Lingus to roll out changes, new perks in 2019
A new logo and other changes are on the way for Aer Lingus
Irish airline Aer Lingus is set to undergo some changes for next year including a logo refresh and enhanced in-flight services.
Stephen Kavanagh, CEO and executive director of Aer Lingus, outlined the upcoming changes for Aer Lingu
Kavanagh said, "We are announcing today our intent to also offer a complimentary glass of wine or beer with the meal service to our transatlantic economy guests, and to provide free social messaging with 20MB complimentary WiFi for Smart Fare transatlantic economy guests."
These new perks come in addition to the already standard offerings on transatlantic flights of free checked luggage, free in-flight entertainment, and a complimentary meal.
Aer Lingus will also be adding 12 new Airbus A321 neo long-range aircraft to their fleet over the coming year.
The cabin crew uniform will be receiving a refresh for 2019 as well.
While the airline will undergo major changes, Kavanagh assured that Aer Lingus will retain its iconic shamrock logo and green color scheme.
All the changes heading for Aer Lingus is set to reflect "the airline's modern outlook and ambition to be the leading value carrier across the North Atlantic" said Kavanagh.