This Irish Series Should Be Your Next Netflix Binge Treat.
Entertainment Weekly is loving Irish friendship drama "Can't Cope Won't Cope."
Irish Central, 19 Sep 2018.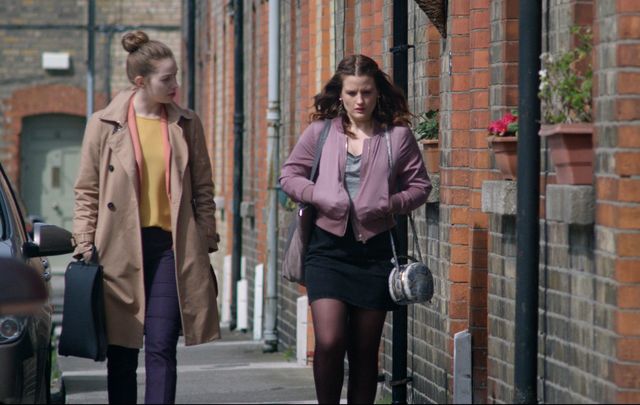 Still from "Can't Cope, Won't Cope."RTÉ/YouTube
....
The hit Irish TV show "Can't Cope Won't Cope" was recently added to US Netflix and according to Entertainment Weekly, there really should be nothing else you watch this weekend. (Disclaimer: We already binged/inhaled this show and we couldn't agree more!)
Focused on the lives of two twenty-something Irish women living in Dublin and spending many nights out on the tear, Aisling (Seána Kerslake) and Danielle (Nika McGuigan) drink and party their way through Ireland's capital. While it looks like the good times will always last, the show quickly evolves into a cutting examination of female friendship and toxic friendships, in particular.
"But the show distinguishes itself from straight comedies like Broad City as it quickly becomes clear that the girls' relationship is more codependent than symbiotic," writes Esme Douglas at EW.
"What keeps the viewer hooked is how well the show pulls off the tricky feat of establishing the genuine bond between the two women while never resorting to shallow cattiness when unraveling the unhealthy aspects of their relationship."
We couldn't agree more! Take a look at the trailer here or head over to Netflix to catch the whole two seasons. We promise you'll be devastated that it's so short.

Can't Cope Won't Cope > New Drama Starts 19th September 2018