Ring of Kerry Stone Cottage With View of Kenmare Bay is Ultimate Irish Dream Home...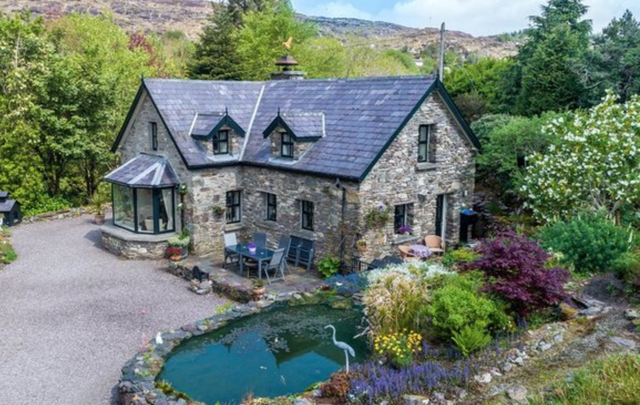 Irish Central, 16 Sep 2018.
Derreenrickard Cottage is like something out of a fantasy.
The property with an address in Sneem, Kenmare, is currently on the market, ready for a lucky prospective homeowner to snap it up.
The charming renovated two-bedroom cottage is situated on the Ring of Kerry and offers views of both Kenmare bay and Knockatee mountains.

With an asking price of €775,000 ($867,000), the home is also built on 19 acres of stunning gardens, with plenty of colorful flora and fauna.


The cottage's current owners bought the property in 1993 and set about modernizing it to its current splendor.
The listing adds that the house is equipped with a gas fire, exposed beams, a bay window overlooking breathtaking views, and an outside patio.
With picture-perfect views and cosy interiors, it really seems like this might be the most idyllic cottage on the Irish market right now.