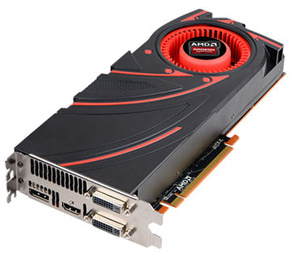 AMD has launched its new AMD Radeon R9 290 graphics card promising stunning UltraHD (4K) performance for $399, or €289 in the Eurozone (excluding VAT).
"With the AMD Radeon R9 290 GPU, AMD cements its position as the provider of ultimate gaming experiences," said Matt Skynner, general manager and corporate vice president, AMD Graphics Business Unit.
"We deliver on the promise of world-class performance and features with the R9 Series graphics cards. With new innovations like Mantle and AMD TrueAudio technology, AMD brings an exceptional gaming experience for enthusiasts while defying the limits of audio and visual realism."
AMD Radeon R9 290 feature information:•2,560 stream processing units
•Up to 947MHz engine clock
•4GB GDDR5 memory
•Up to 5.0Gbps memory clock speed
•320GB/s memory bandwidth (maximum)
•4.85 TFLOPS Single Precision compute power
•API support for DirectX 11.2, OpenGL 4.3 and Mantle
More Info: amd.com/R9
__________________
Rock Out With DreamTeamDownloads1-The Best Place To Be For Downloads.
You Can Help the site If You Donate, Please Click Here:
DONATE
Thank You For Your Support & Membership To DTD1.