Freeware
Vista / Win2k / Win7 / Win8 / WinXP
DownloadToolz YouTube Video Downloader is a free tool to download videos from the YouTube website.
You can save the videos to your PC, and convert them for iPod, iPhone or other devices. You can also save as MPG, FLV, WMV and so on.
Simply paste the URL of a video into the program, press Add, and the file will be downloaded into the selected folder.
Screenshot: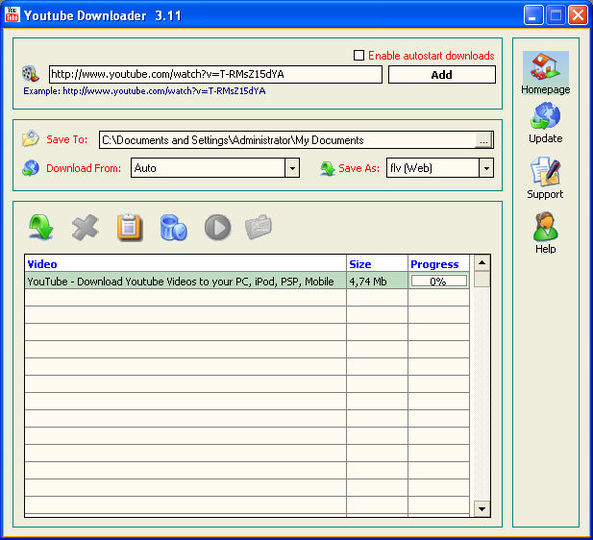 DOWNLOAD:
http://www.afterdawn.com/software/general/download_splash.cfm/downloadtoolz_youtube_video_downloader
__________________
Rock Out With DreamTeamDownloads1-The Best Place To Be For Downloads.
You Can Help the site If You Donate, Please Click Here:
DONATE
Thank You For Your Support & Membership To DTD1.