Freeware
Vista / Win2k / Win7 / Win95 / Win98 / WinME / WinXP
Redtube Video Downloader
is a free software that allows user to download videos to one's home PC in variety of formats from a popular video website Redtube.
Software allows previewing of the video files before downloading, watching them without additional codecs on your home PC and the downloaded files can be easily transferred to portable devices such as cell phones and PDAs for later use.
Screenshot: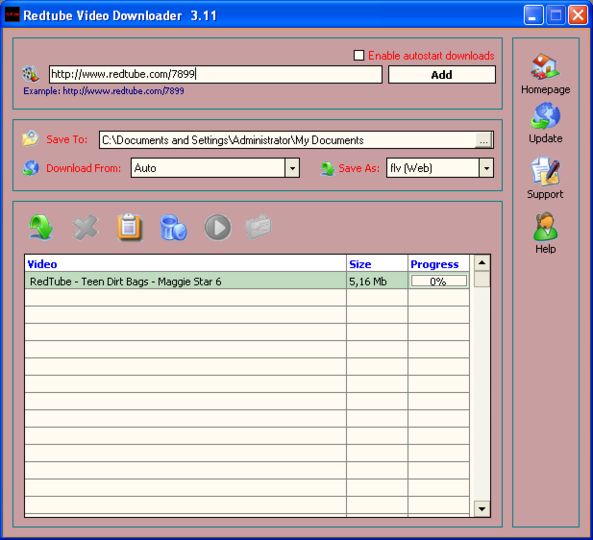 DOWNLOAD:
http://www.afterdawn.com/software/general/download_splash.cfm/redtube_video_downloader
__________________
Rock Out With DreamTeamDownloads1-The Best Place To Be For Downloads.
You Can Help the site If You Donate, Please Click Here:
DONATE
Thank You For Your Support & Membership To DTD1.