Freeware
Vista / Win7 / Win8 / WinXP
Free MovieDB
is a movie database software that lets you organize your collection of films.
The software is technically freeware, but does have a small nag screen asking you to donate to the project at start-up.
Features include...
automatic data download (info / cast / posters / backdrops) from themoviedb.org
automatic images download from imdb.com
multi-language movies info (up to 184 languages)
hi quality poster and backdrops galleries (automatically downloaded!)
backdrops images can be set as Windows wallpaper
track of the movies you have watched
proxy support
automatic database backup.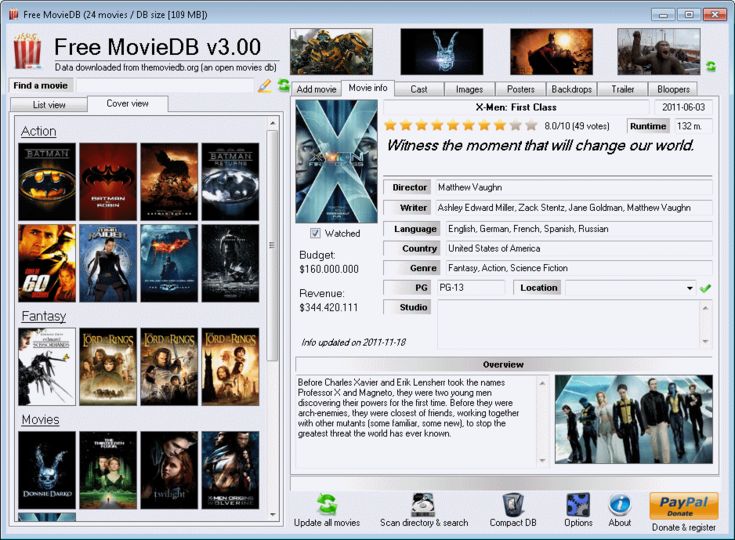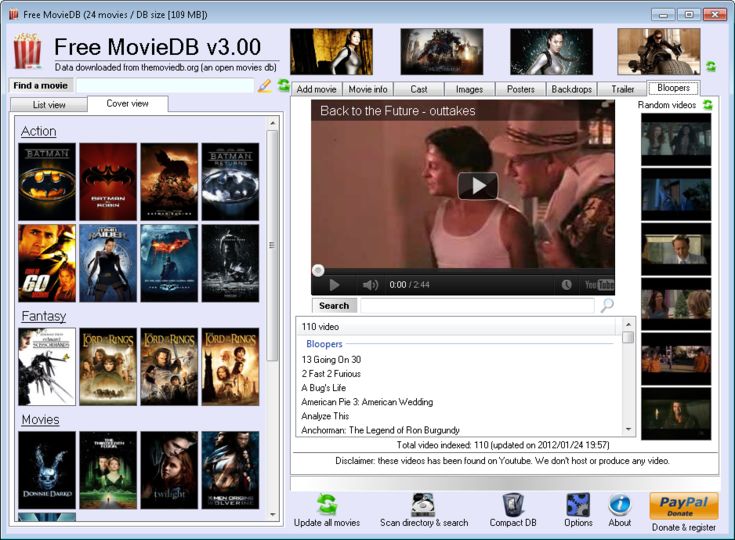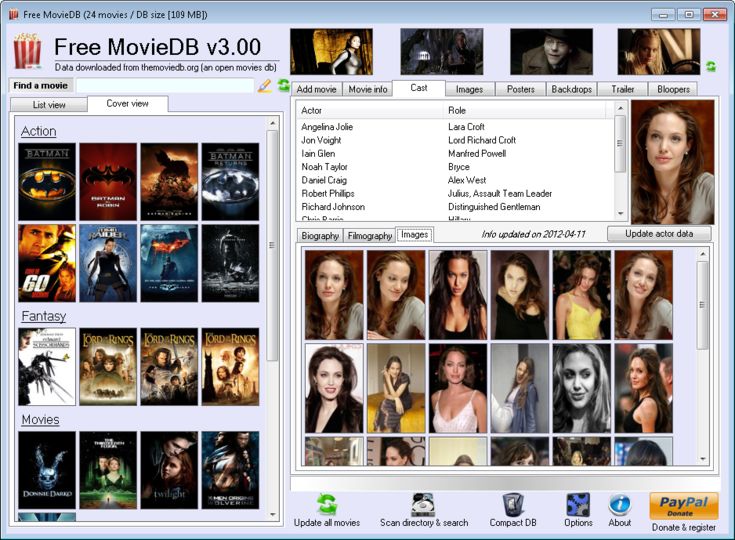 DOWNLOAD:
http://www.afterdawn.com/software/general/download_splash.cfm/free_moviedb
__________________
Rock Out With DreamTeamDownloads1-The Best Place To Be For Downloads.
You Can Help the site If You Donate, Please Click Here:
DONATE
Thank You For Your Support & Membership To DTD1.