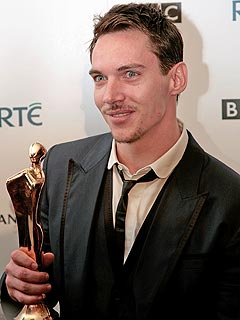 Jonathan Rhys Meyers
Jonathan Rhys Meyers was hospitalized in London this week after a possible suicide attempt involving pills, according to a report. The star of The Tudors, 33, who has battled alcohol addiction over the years, was found slumped on the floor of his home Tuesday night by paramedics answering an emergency call, the Sun reports. He reputedly refused treatment, so the paramedics called the police, and Meyers was taken to hospital. A Scotland Yard spokesman tells People: "We can confirm we were called by the London Ambulance Service to an address in NW8 to report to a man refusing treatment. Police attended, and the man was taken by ambulance to a central London hospital. That was the end of our involvement."
The actor was reportedly discharged from hospital early Wednesday.
__________________
Rock Out With DreamTeamDownloads1-The Best Place To Be For Downloads.
You Can Help the site If You Donate, Please Click Here:
DONATE
Thank You For Your Support & Membership To DTD1.