The '30 Rock' and 'Saturday Night Live' actor was in a vehicle that overturned early Saturday, according to reports.
NEW YORK DAILY NEWS
Saturday, June 7, 2014, 6:26 AM
The limo bus Tracy Morgan was reportedly riding in when it was involved in a violent accident near Trenton, N.J.
Actor Tracy Morgan has been critically injured in a fatal car crash in New Jersey early Saturday, according to multiple reports.
State police said two tractor trailers were involved in the crash and another passenger in Morgan's bus was killed, reported NBC10.com.
State police say a preliminary investigation has found that a tractor trailer came up upon slow moving traffic and caused the crash. Six vehciles in all were involved, state police said.
The 30 Rock actor was rushed to Robert Wood Johnson University Hospital Center in New Brunswick, N.J. He is in intensive care, state police confirm.
The bus was carrying six passengers in all. One person has died, state police say. Three were critically hurt and one is in fair condition, hospital officials say.
Morgan was scheduled to perform at Dover Downs Casino in Dover, Del. last night.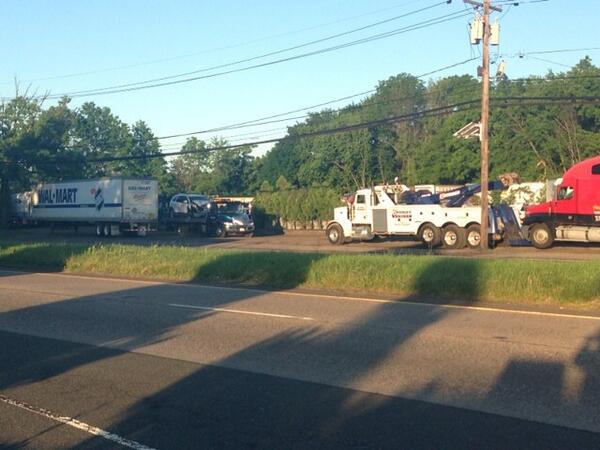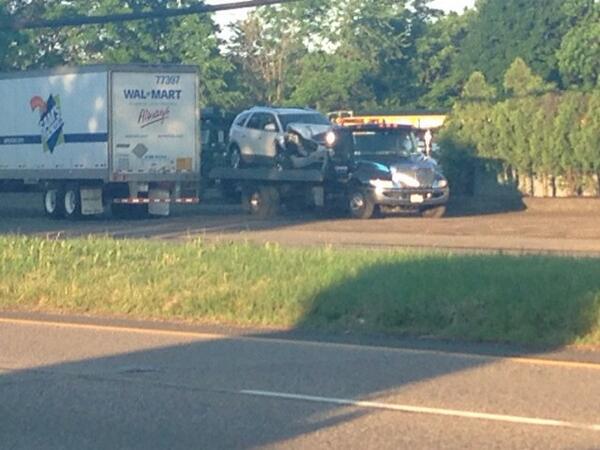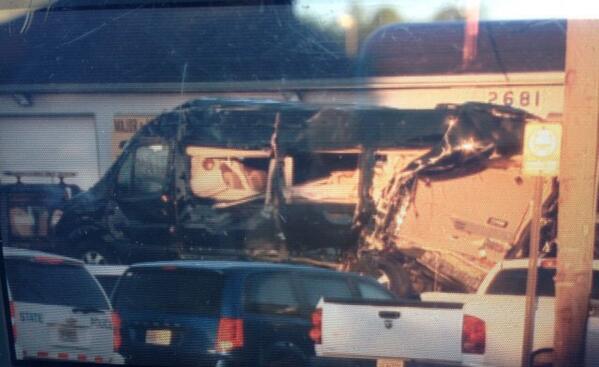 __________________
Rock Out With DreamTeamDownloads1-The Best Place To Be For Downloads.
You Can Help the site If You Donate, Please Click Here:
DONATE
Thank You For Your Support & Membership To DTD1.