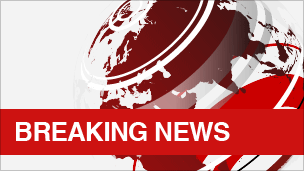 BREAKING NEWS: Justin Bieber arrested for driving under the influence and drag racing in Miami Beach

By Daily Mail UK,, 23 January 2014
Justin Bieber has been arrested for driving under the influence (DUI) and drag racing.
The Boyfriend hitmaker was arrested on Thursday in Miami Beach, Florida, after driving a rented Lamborghini, police sources told NBC 6 South Florida.
The Miami Herald have reported Bieber and his friends used their cars to block traffic on Pine Tree Drive at 26th Street, a residential area, at 4:30 a.m., creating a drag strip for the young star, who was in a Lamborghini.
Police Chief Raymond Martinez told the paper: 'Test showed that Bieber was under the influence of drugs.'
Justin Bieber arrested for driving under the influence and drag racing in Miami
The star was seen driving away from a club with a pretty model, who is reportedly Chantel Jeffries.
He posted a photograph on Instagram after a visit to a skate shop in Miami and has been spending time with friends.
Meanwhile, Justin - who reportedly spent $75,000 at a strip club over the weekend - had his home in Calabasas, California, searched by police last week after he was accused of a vicious egg attack on his neighbour.
Detectives reportedly raided the 19-year-old star's mansion and one person was arrested on suspicion of drug possession.
At the wheel: Bieber was seen driving away from a club in Miami in a yellow Lamborghini with a friend in the passenger seat
Topless star: Justin posted a picture of himself on Instagram with his shirt open, posing next to his yellow Lamborghini
In July last year, marijuana and drug paraphernalia was also seized from one of the the singerís tour buses although Justin was not on the bus at the time.
Quote:
Miami Beach Police have tweeted: '#BreakingNews confirming @justinbieber has been arrested for DUI & Drag Racing more info & press release coming.'
NBC in South Florida have reported the singer was stopped 'early on Thursday morning while driving a rented Lamborghini.'
Spotted: The pair were pictured in the early hours of Thursday morning by friend Khalil, who captioned this Instagram shot: 'U know bizzle brought that lambo out'

Female friend: Bieber and his new friend were spotted jumping into his bright car after a night out on Wednesday evening
The 19-year-old is thought to be in custody and a police statement is due imminently.
Sky news are reporting: 'He (Justin Bieber) will be transferred from the police station to the Turner Guilford Knight Correctional Center where he will be able to be bailed out.'
Earlier in the week the star had been hanging out in Miami with his father and friends, taking walks down the beach and riding Segways.
Guiding hand: Justin's father Jeremy Bieber arrived to spend the day with him on the beach
Text for success: Justin spent much of his time checking his phone with his friend Khalil on the beach