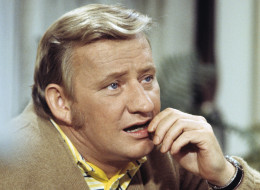 ABC Photo Archives via Getty Images
Dave Madden died on January 16, 2014. (Photo by ABC Photo Archives/ABC via Getty Images)
Dave Madden, who played band manager Reuben Kincaid on "The Partridge Family," died early today (Jan. 16) at age 82, TMZ reports.
Madden died of congestive heart and kidney failure, his former agent told TMZ. He and his wife lived in Florida.
Aside from "The Partridge Family," Madden also appeared on the popular '70s show "Laugh In" and played the recurring role of diner customer Earl Hicks in the sitcom "Alice."
Madden is survived by his wife Sandra and his children.
__________________
Rock Out With DreamTeamDownloads1-The Best Place To Be For Downloads.
You Can Help the site If You Donate, Please Click Here:
DONATE
Thank You For Your Support & Membership To DTD1.