By
Ed Payne
, CNN
updated 1:16 AM EST, Fri October 14, 2011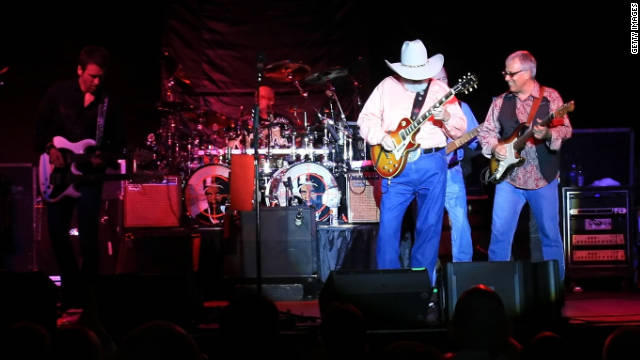 Joel DiGregorio had performed with the Charlie Daniels Band for more than 40 years.
Joel "Taz" DiGregorio, keyboardist and original member of The Charlie Daniels Band, died Wednesday night from injuries he suffered in a single car wreck in Cheatham County, Tennessee.He was 67.
"I am in shock now, Taz was one of my best friends," Charlie Daniels said in a statement. "The CDB family has lost a great friend and musician."
DiGregorio was a member of the band for more than 40 years and co-wrote its signature song,"The Devil Went Down to Georgia."
Funeral arrangements are pending.
DiGregorio was on his way to meet the band's tour bus when his car crashed near Nashville. Details about the wreck were not immediately available.
Because of his death, the band canceled a Thursday night concert in Georgia and a show Saturday night in Connecticut.
"We traveled many miles together and shared so many nights on the road. We're going to miss you buddy," Daniels said.
"You were one of a kind and will never be forgotten."
__________________
Rock Out With DreamTeamDownloads1-The Best Place To Be For Downloads.
You Can Help the site If You Donate, Please Click Here:
DONATE
Thank You For Your Support & Membership To DTD1.