Aretha Franklin Said To be 'Seriously Ill', Her Family is Hopeful She'll 'Pull Through'

A source close to the singer confirms reports that the 76-year old soul star is gravely unwell.

BBC 16 Aug 2018.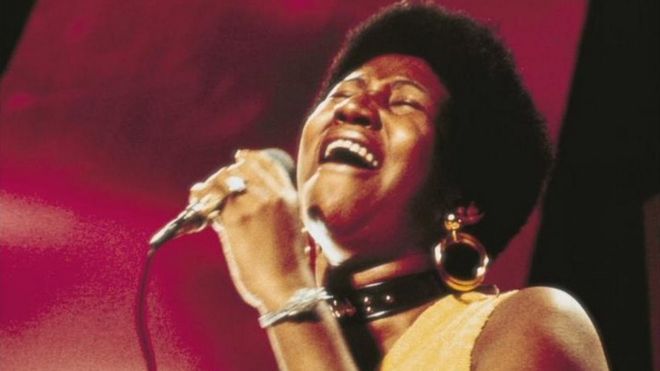 Aretha Franklin is resting at home, surrounded by family, according to the singer's nephew.


Tim Franklin says the 76-year-old is "sick", but that the family is hopeful she will "pull through".
He told People, that he had recently seen the singer "alert, laughing, teasing, able to recognise people".
It follows reports in the US media earlier this week that the singer was "seriously ill" and receiving hospice care in Detroit.
Franklin's nephew said he had visited the Respect singer for around an hour, reporting that the family was "trying to keep her spirits up and go from there".
"We believe she'll pull through it, she believes she'll pull through it, and that's the important thing," he added.
Known as the Queen of Soul, Aretha Franklin's career spans seven decades.

The 76-year-old cancelled planned concerts earlier this year due to health concerns and was ordered by doctors to rest for two months.


Last year she indicated her plans to retire from touring following the release of a new album.
On Monday celebrity website TMZ reported that a "long-time friend was told a week ago 'prepare yourself, she's dying.'"
An all-star tribute is being arranged for the 18-time Grammy winner in New York later this year by record executive Clive Davis, who signed Franklin to his Arista Records in 1980.
The event will reportedly take place at Madison Square Gardens on 14 November and will be a celebration of the star, best known for songs including I Say A Little Prayer and (You Make Me Feel Like) A Natural Woman.

Franklin is one of the best-selling artists of all time and was inducted into the Rock and Roll Hall of Fame in 1987.


She performed at President Barack Obama's first inauguration in January 2009, and she moved the 44th president to tears when she performed at the 2015 Kennedy Center Honours ceremony.
The singer has been inundated with messages of support on social media, and famous friends including Stevie Wonder and Reverend Jesse Jackson have recently visited at her home in Detroit.