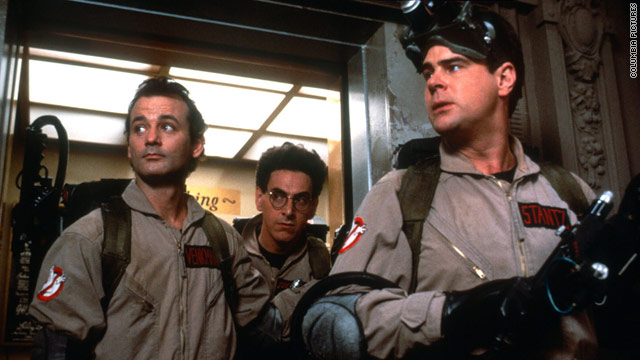 Who ya gonna call? Maybe not Bill Murray.
Dan Aykroyd, the man behind the "Ghostbusters" movies, says the hotly-anticipated "Ghostbusters 3" will finally start filming this spring. With or without Bill Murray.
"Yes, we will be doing the movie and hopefully with Mr. Murray," Aykroyd told Dennis Miller on his radio show. "That is our hope. We have an excellent script." But while he admits, "Billy was absolutely the lead and contributed to it in a massive way," Aykroyd points out, "The concept is much larger than any individual role."
Basically, they can do without you, Mr. Murray!
In the next movie, Aykroyd says, "We get to hand the equipment and the franchise down to new blood."
And speaking of new blood, Ashton Kutcher's name has been thrown around in relation to a younger squad.
__________________
Rock Out With DreamTeamDownloads1-The Best Place To Be For Downloads.
You Can Help the site If You Donate, Please Click Here:
DONATE
Thank You For Your Support & Membership To DTD1.