By Kiran Hefa and Helin Jung
Saturday August 13, 2011 10:45 AM EDT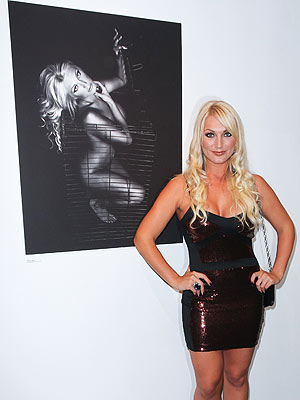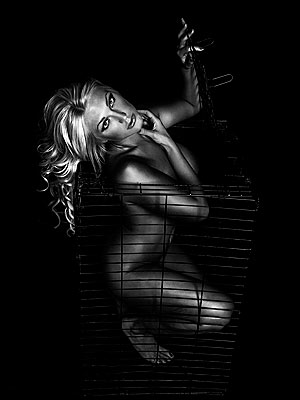 Brooke Hogan.
Talk about an awkward birthday surprise!
To celebrate dad Hulk Hogan turning 58, Brooke Hogan brought him along as her date to the unveiling of a nude photo exhibit at Miami's Cafeina Lounge on Thursday. In the black-and-white portrait taken by Jordan Michael Zuniga, the 23-year-old poses completely nude while entrapped in a cage, a nod to the cruelty faced by animals.
"I've always had a love for animals, and I've seen abuse firsthand. It ignited my passion for saving them even more," the star, who has a Pomeranian, told the
Miami New Times
. "The worst part is that they are voiceless in our world."
Hogan's portrait is part of a series by Zuniga called "Women in Cages," and 80 percent of the proceeds from the exhibition will go to PETA.
"Brooke was into the idea right away," Zuniga tells PEOPLE. "This was something that really touched her."
When she showed up for her photo shoot, Hogan realized it wasn't going to be glamorous or pampering. "She said, 'This cage is really small, it's really uncomfortable,'" Zuniga says. "To put beautiful women in those cages? Well, they got a taste of what it was like to be crammed inside a cage."