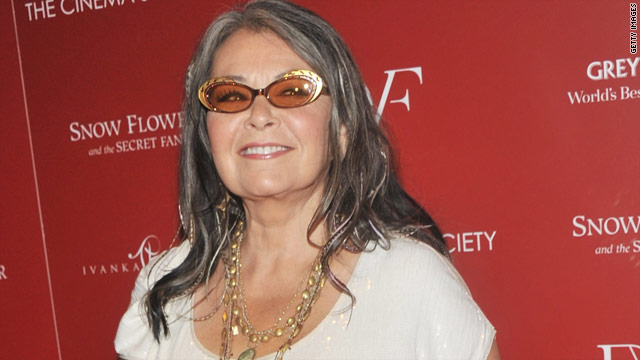 August 11th, 2011
04:32 PM EDT
After spending much of the last decade out of Hollywood, Roseanne Barr returned to TV this summer with her Lifetime docu-series "Roseanne's Nuts."
But the comedian (and macadamia nut farmer) may be in full-blown comeback mode, because according to
The Hollywood Reporter
, she's snagged herself a new sitcom.
The Emmy-winning actress and her longtime boyfriend Johnny Argent reportedly have a new project in the works at 20th Century Fox Television.
"Downwardly Mobile" is said to be similar to Barr's hit 1990s sitcom "Roseanne." The show - starring Roseanne, of course - will revolve around a close-knit working class family dealing with life in a depressed economy.
Since "Roseanne" ended in 1997, Barr, 58, has managed to keep fans engaged. The best-selling author tweets and
blogs
, and last week even
declared her candidacy for president on "The Tonight Show."
__________________
Rock Out With DreamTeamDownloads1-The Best Place To Be For Downloads.
You Can Help the site If You Donate, Please Click Here:
DONATE
Thank You For Your Support & Membership To DTD1.