By Alison Schwartz
Friday April 22, 2011 08:45 AM EDT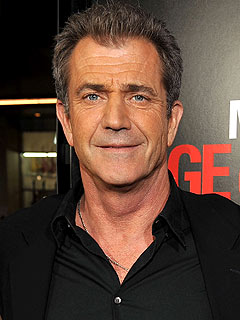 Mel Gibson
He has nearly 50 movie and TV credits to his name, but Mel Gibson says he doesn't care if he's ever in front of a camera again.
"I could easily not act again. It's not a problem," the troubled actor-filmmaker, 55, tells
Deadline Hollywood
in his first major interview since a series of leaked audiotapes documenting his rants to ex-girlfriend Oksana Grigorieva dominated summer headlines. Gibson adds that he's going to work again with Randy Wallace, who wrote the script for the 1995 Best Picture Oscar winner
Braveheart
.
While Gibson may seem willing to give up and not look back on his career, he expresses regret over what he said on the tapes, where he unleashed expletives on Grigorieva, 41. Among his statements to her: "How dare you act like such a b---- when I'm being so f------ nice."
"I was angry at me," Gibson says of his rants. "But no one expressed any anger at me. They may have felt it."
In his defense, he adds: "Who anticipates being recorded? Who anticipates that? Who could anticipate such a personal betrayal?"
Says Tapes Were Edited
He understands the backlash, but he's also wishes to remind those who were angered by his rants that the tapes were edited.
"You have to put it all in the proper context of being in an irrationally, heated discussion at the height of a breakdown, trying to get out of a really unhealthy relationship," he says. "It's one terribly awful moment in time, said to one person, in the span of one day and doesn't represent what I truly believe or how I've treated people my entire life."
Gibson will next be seen on the big screen in
The Beaver
with Jodie Foster, who publicly defended the actor. Foster and Whoopi Goldberg were among the short list of Hollywood voices that spoke up for Gibson during his travails – but, once again, he says he doesn't care.
"Why would anyone want to speak publicly and drag themselves through this crap? It seems to add fuel to the fire," he says. "Very many people are supportive, of course, but you find out who your friends are."
Moving On
From a drunk-driving incident turned anti-Semitic tirade in 2006 to the making of 2004's controversial
The Passion of the Christ
, Gibson isn't new to storms. In his defense, the actor plays with the persona of the reluctant star, insisting that he made the "spur of the moment" decision to act in his early 20s, but that when it comes to fame, "you can't put the toothpaste back in the tube."
His latest setback: Last October, his cameo in
The Hangover 2
was canceled because of reported protests from the cast and crew. But he's not hung-up about it.
"You have to let that go," he says. "You just move on and go, okay, I'm not greatly offended by it. It seemed like a good idea at the time and it went south."
__________________