Delhi Rape: Three-Year-Old Girl in Critical Condition After 'Brutal' Sexual Assault in Indian Capital

Alleged assault takes place on anniversary of 2012 bus attack
Independent UK, 18 DEC. 2018.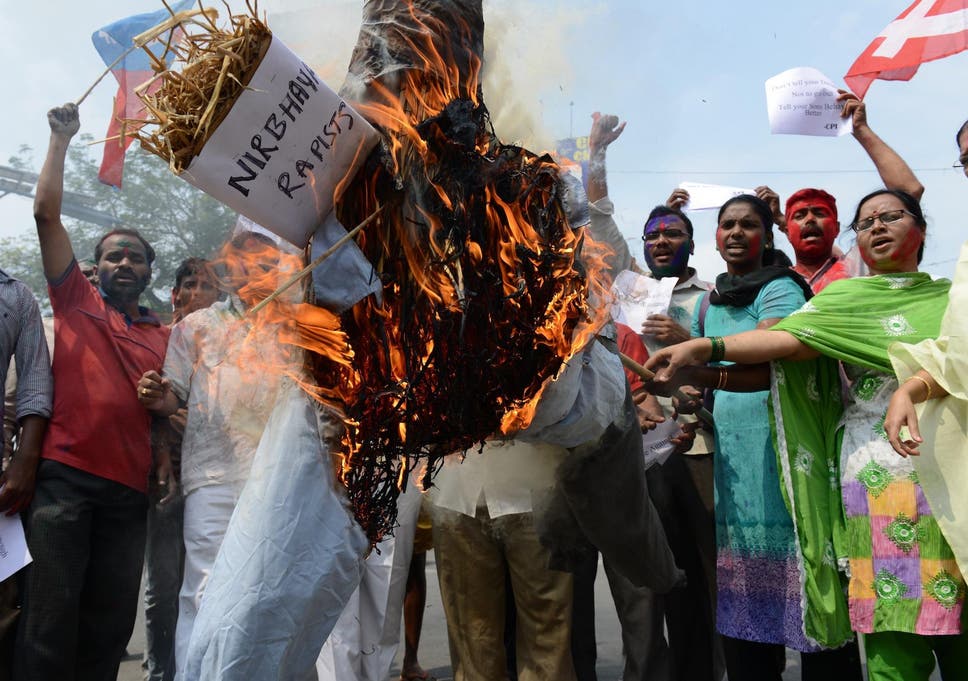 .

A three-year-old girl is fighting for her life in hospital after she was allegedly raped in Delhi, police and officials say.
The alleged attack took place on Sunday night, even as the country marked the anniversary of an infamous 2012 sexual assault that put the safety of India's women and girls under the spotlight.

Police said the girl was found unconscious after what local media described as the "brutal" attack, and she was rushed to hospital for emergency surgery.

A 40-year-old security guard, who lived and worked in the building where the girl lived with her family, has been arrested and is in police custody.

Neighbours reportedly accused him of the attack and started beating him after the victim was found. Police said he was treated for minor injuries.
Swati Maliwal, Delhi's women's commissioner, travelled to the hospital where the victim was being treated and disputed a police account that the girl was in a "stable" condition.
"She is bleeding profusely and is [very] critical," Ms Maliwal said. "I am sitting outside the operation theatre and have just spoken to the doctors. The child is battling for her life."
Ms Maliwal wrote on Twitter that the attack "let down Nirbhaya", a reference to the Delhi student who was gang raped and murdered on a city bus, six years ago on Sunday.
Nirbhaya, meaning "fearless", was the name given to the victim by activists and local media since her true identity, as a victim of sexual assault, was protected under Indian law.
On 16 December 2012, the victim was travelling with a friend on a private bus when they were attacked, tortured and sexually assaulted by the driver, four men and a juvenile riding the bus at the time.
The Nirbhaya case led to a dramatic increase in awareness of rapes and sexual assaults against women, and led to a number of legal reforms including death sentences for those who rape children under the age of 12.

"On this very night, six years back, Nirbhaya was brutally raped," Ms Maliwal said. "Nothing has changed. Until swiftness and certainty of strong punishment is ensured, nothing will change!"
.