Protestors Project 'Guilty' and 'Criminal' on Entrance to Trump Hotel in DC

'Felons Welcome Here' was Also Projected on The Building

Independent UK, 27 AUG 2018.
Protesters projected the words "criminal" and "guilty" onto the side of the Trump International Hotel in the US capital Washington, DC.
They struck hours after, Donald Trump's former lawyer Michael Cohen, pleaded guilty to financial crimes and a jury convicted his former campaign chairman Paul Manafort of bank and tax fraud charges.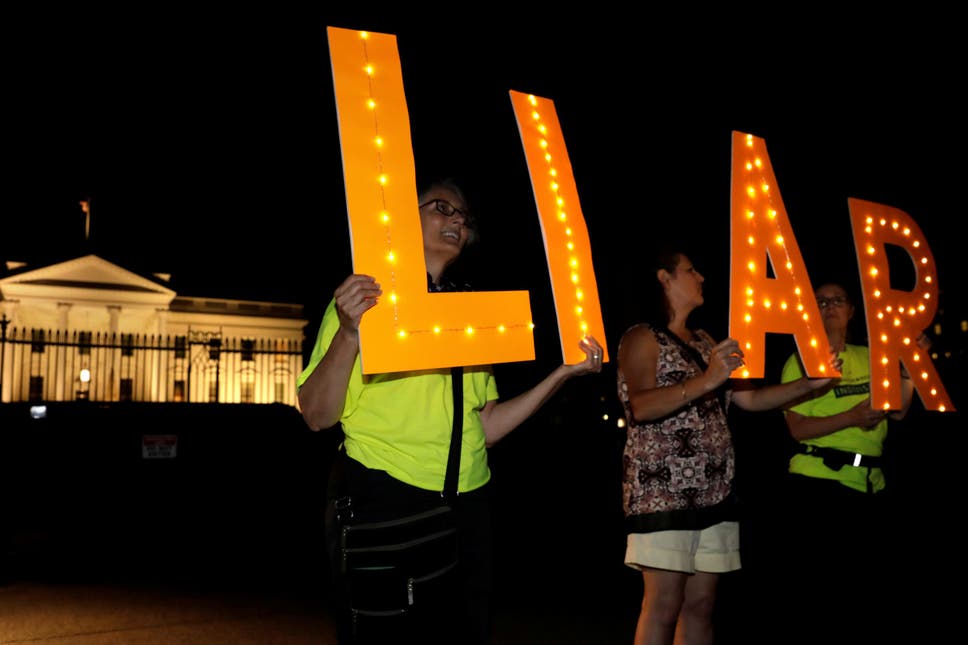 Protesters rally outside the White House in Washington about Donald Trump


Bridge Project, an initiative that aims to "dismantle false attacks on progressive policies", shared footage of the projected words, by visual artist Robin Bell, in a post published on Twitter.
"We are LIVE at Trump Hotel in DC to let the world know that the President has surrounded himself with convicted felons," the post read. "He will remembered as the most corrupt politician in American history."
The entrance of the hotel was also lit up with the message "Felons Welcome Here" with an arrow pointing to the entrance.
Activist groups often hire Mr Bell's company, Bellvisuals, to project images on well known buildings.
On Twitter, he described his crew's work as "resisting and amplifying voices with projections".
Mr Trump has fiercely worked to distance himself from Mr Cohen.

"If anyone is looking for a good lawyer, I would strongly suggest that you don't retain the services of Michael Cohen!" he wrote on Twitter.